RAPHA RIDERS POISED IN TOUR DU LOIR-ET-CHER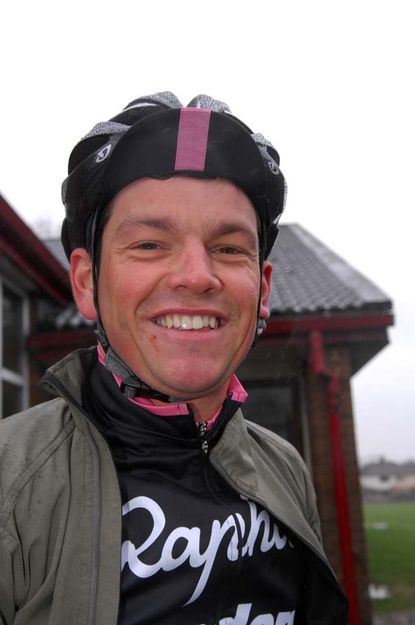 Graham Briggs was fourth on the third stage of the Tour du Loir-et-Cher on Friday and joins Rapha-Condor-Recyling team-mate Kristian House in the top ten overall.
Denmark's Brian Vandborg of the GLS team won the stage from a 23-man break that initially contained all five of his team-mates.
Two Rapha men made it, Briggs and House, but could do little against the numerical advantage the GLS team held.
House did stretch his lead in the king of the mountains to ten points, though.
Briggs (pictured) narrowly missed out on a time bonus for third place in the final sprint.
Overall, Dutchman Jos Pronk, winner of the first stage, leads Vandborg by four seconds. House is fifth and Briggs is sixth, both 21 seconds back.
Tour du Loir et Cher ? remaining stages
Friday, April 18 Stage 3: Chateau Renault ? Vendome, 175km
Saturday, April 19 Stage 4: Villebarou ? Billy, 192km
PREVIOUS STAGE
Tour du Loir-et-Cher: stage two report
NEXT STAGE
Tour du Loir-et-Cher stage four
Thank you for reading 20 articles this month* Join now for unlimited access
Enjoy your first month for just £1 / $1 / €1
*Read 5 free articles per month without a subscription
Join now for unlimited access
Try first month for just £1 / $1 / €1