READE LOOKING GOOD FOR BMX GOLD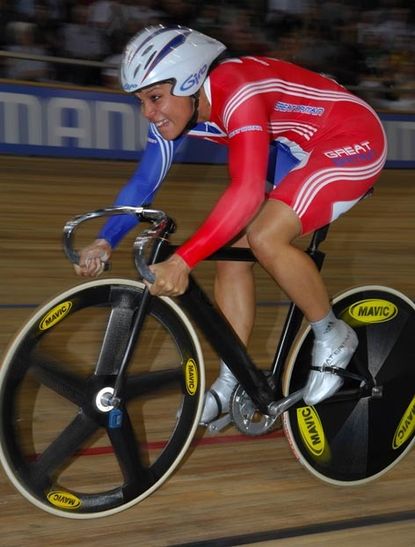 SHANAZE Reade confirmed her status as a favourite for Olympic gold in BMX next year with a devastating ride in the test event held in Beijing last week.
Reade, a current BMX and track world champion, finished well clear of a field containing the best BMX riders in the world at the event on the new BMX track in China.
Reade and the British delegation of Jamie Staff, Dave Brailsford and Doug Dailey, were initially worried by the performance of France?s Anne-Caroline Chausson.
The former multiple downhill mountain bike world champion has returned to BMX competition specifically to contest Olympic Games, and promptly the set the fastest qualifying time before cruising through each of her heats.
Reade, who has been racing against Pro Elite men this year, qualified around half a second slower than Chausson and then avoided her throughout the heats, each time struggling to get close to the Frenchwoman?s best time.
Come the final, Reade found something extra. There was little between the riders at the bottom of the start hill, but crucially, Reade came out of the first bend in front. From there she never looked back, finishing well ahead of the rest, and beating Chausson?s time by almost one second.
Click here (opens in new tab) to watch a video of the race.
Thank you for reading 10 articles this month* Join now for unlimited access
Enjoy your first month for just £1 / $1 / €1
*Read 5 free articles per month without a subscription
Join now for unlimited access
Try first month for just £1 / $1 / €1