Redbridge Cycling Centre to benefit from investment after sale
New floodlighting and track investment on the cards for Redbridge Cycling Centre after sale to London Borough of Redbridge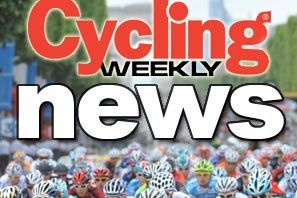 Words by Chris Marshall-Bell
Cyclists in East London can benefit from more world class facilities after the sale of the Redbridge Cycling Centre – allowing floodlight and new track investment.
The Crown Estate has sold the freehold to the site to the London Borough of Redbridge who will own the 2008-built site on behalf of the popular cycling centre which accommodates both the Lee Valley Youth CC and Redbridge CC.
The sale is regarded as a continuation of the London Olympics cycling legacy with plans for the installation of floodlights, as well as proposals for new beginner and BMX tracks.
Already renowned for hosting international competitions as well as events for the local community, the centre's main draw is the closed-road cycle circuit which has seven possible routes, the longest being 2kms.
Known as Hog Hill to nearby residents, the site also houses a purpose built, 3.25km mountain bike track.
It cost £4.5 million to construct six years ago and the transfer of ownership of the land has been financed by the London Marathon Trust. Robin Clark of The Crown Estate commented: "We aim to ensure the land we manage is put to the best commercial and sustainable use possible, so we are delighted that the sale will help the centre to play its role in building on the legacy of London 2012".
Councillor Joyce Ryan or Redbridge Council said that the Borough's ownership will "ensure that this world class facility is available in perpetuity for cyclists of all levels."