RIDERS PROTEST TO SUPPORT VAN IMPE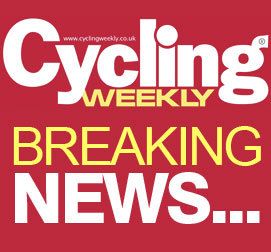 The riders staged a brief protest at the start of today?s final stage of Paris-Nice to show support for the Belgian rider Kevin Van Impe, who was visited by the dope testers while he was at the crematorium making funeral arrangements for his baby.
Quick Step rider Van Impe?s son, Jayden, was born prematurely and died a few hours after birth.
Dope testers arrived at the crematorium in Lochristi, Belgium, last week and refused to visit Van Impe later the same day at his home, saying that if he did not give a sample he could face a two-year ban.
It is not clear at this stage which anti-doping agency the testers were authorised by.
The riders at Paris-Nice approached ASO and came to an agreement that the stage start would be delayed by a few minutes to show support for Van Impe.
Philippe Gilbert of Française des Jeux made a speech to explain the decision. He said: ?The authorities showed a lack of respect. Even though, as a sport, we are doing a lot in the fight against doping, there are limits and this time the authorities overstepped them.
?All the teams have decided to show solidarity in this matter.
?This must never happen again.?
Thank you for reading 10 articles this month* Join now for unlimited access
Enjoy your first month for just £1 / $1 / €1
*Read 5 free articles per month without a subscription
Join now for unlimited access
Try first month for just £1 / $1 / €1
Edward Pickering is a writer and journalist, editor of Pro Cycling and previous deputy editor of Cycle Sport. As well as contributing to Cycling Weekly, he has also written for the likes of the New York Times. His book, The Race Against Time, saw him shortlisted for Best New Writer at the British Sports Book Awards. A self-confessed 'fair weather cyclist', Pickering also enjoys running.