Rival teams brawl and race leader quits as the mayhem continues at the Tour of Costa Rica
Race leader Mainor Rojas quits after organisers do not punish anyone for an incident where his teammate was punched to the ground - a brawl then breaks out at the team hotel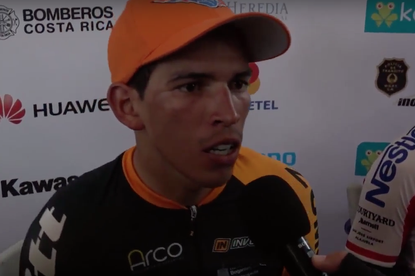 The previously unheralded Vuelta a Costa Rica hit the headlines last week after a taxi driver swerved into the front of the peloton, causing a mass pile up.
We didn't expect to be giving the race any more coverage until reports emerged of a brawl breaking out at the teams' hotel, leaving two riders hospitalised.
A report in Prensa Libra claims that race leader Mainor Rojas and his Reitt-Zumco-Mincho teammates withdrew from the event after Sunday's stage six after race organisers failed to punish anyone for an altercation in the peloton which led to one of their riders being hit and knocked to the ground.
Tempers then flared at the hotel, when riders and staff from the Reitt-Zumco-Mincho and Frijoles Los Tiernitocos-Arroz Halcon teams began to fight and even threw stones at each other, leaving Rónald Araya and Nieves Carrasco in hospital - the former requires surgery on broken ribs.
In the brawl, members of the Reitt team accused 'Los Frijolitos' of stealing some of their belongings - a claim that the team denies.
The Tour continues until Christmas Day, with the final stage taking place in La Aurora.
Thank you for reading 20 articles this month* Join now for unlimited access
Enjoy your first month for just £1 / $1 / €1
*Read 5 free articles per month without a subscription
Join now for unlimited access
Try first month for just £1 / $1 / €1