Safety measures to be introduced at notorious Dibbles Bridge after two cyclist deaths
Following the deaths of two cyclists on Dibbles Bridge in North Yorkshire, the local council announces a rail and barrier will be attached to the bridge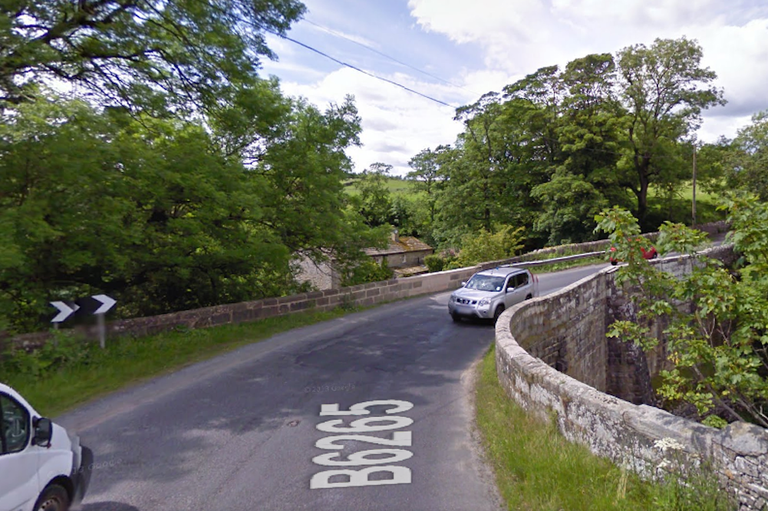 An interlocking post and rail barrier will be fixed to Dibbles Bridge near Hebden, North Yorkshire, after the deaths of two cyclists prompted a safety review.
In August, cardiologist Dr George Ballard died after falling 40ft into the ravine below the bridge, having reportedly hit the bridge's parapet and being thrown over his handlebars.
A year previously, Skipton cyclist James Nelson died in similar circumstances at the bridge, which comes at the bottom of a steep descent as riders make their way towards Grassington.
>>> Cyclist dies after plunging off Dibbles Bridge on North Yorkshire Dales
Dr Ballard's friend and riding companion Dr Nick Hayward told an inquest into the death that he had warned Dr Ballard about the dangerous bridge before the descent, but Dr Ballard continued to overtake him.
"I was slightly concerned," Dr Hayward said.
"I remember him coming past and thinking is he going to slow down?
"He seemed to do so - his bike seemed to be slowing towards me and then I saw his back wheel lock and I thought he would go down but he held the slide.
"I thought wow he's done it. Then I saw him hit the wall. The bike careered along the parapet and the next thing I saw his feet going over the bridge."
>>> Tributes paid to doctor who died in Yorkshire bridge fall
Coroner Rob Turnbull called for safety measures to be implemented on the bridge before the busy cycling season began next spring, according to the Telegraph and Argus.
North Yorkshire County Council carried out a feasibility study and will fix a rail and barrier to the side of the bridge to stop similar accidents from occurring.