Sep Vanmarcke disturbed by motorbike rider at RideLondon (video)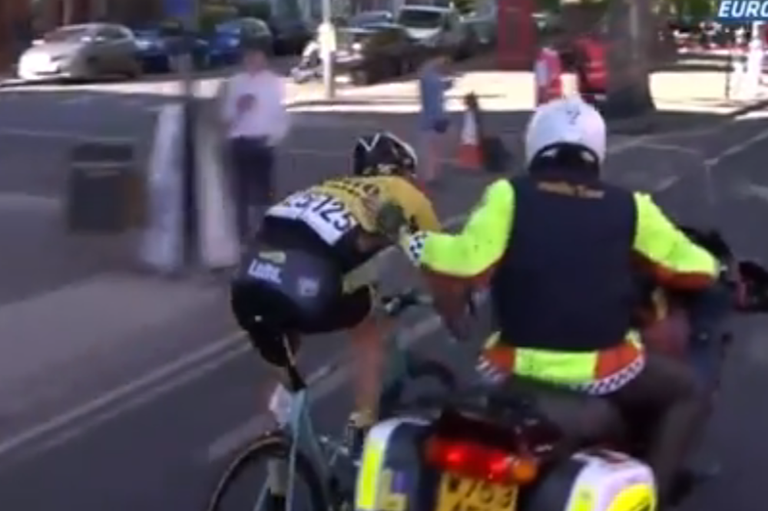 LottoNL-Jumbo rider Sep Vanmarcke told fans on Twitter that the motorbike rider who came up behind him and patted him on the back was just trying to tell him his time gap.
With 7.5km to go in the race, Vanmarcke was attacking solo when the moto man came up and rather forcibly patted him on the back, forcing him to wobble slightly.
The Belgian reacted angrily to the interruption, waving his arm at the bike and gesticulating before continuing on his way.
After rumours that the biker was not part of the race crew, Vanmarcke said on Twitter that that he was just trying to inform him of his gap.
Vanmarcke eventually finished fourth, having led out teammate Mike Teunissen for second place. BMC's Jean-Pierre Drucker took the win, with Team Sky's Ben Swift rounding out the podium.
Aero bike v lightweight bike