Sky slowly coming together for Qatar sprints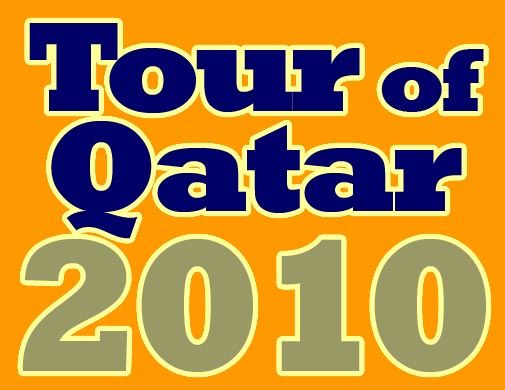 "We were better today," Sky's Juan Antonio Flecha told Cycling Weekly as he slugged down a recovery drink at the stage four finish of the Tour of Qatar to Al Khor, "better-organised and closer to where we'd like to be. But we're a new team and there's a long way to go yet."
"It was a more dangerous finish than yesterday, we were trying to get Edvald [Boasson Hagen, to the front] and the plan didn't go perfectly, but we're getting things together."
"There was a plan to take Edvald [seventeenth on the stage] up with four kms to go, but there was a police motorbike or something in the way and we all got dislodged a bit," Russell Downing added.
"I was still in position, and stuck to the plan and went with it, then Lars had a go and Edvald stayed pretty close, too. We're getting there. Every day we're moving forward a little bit."
On a course with some poorly surfaced roads where crashes and accidents are getting dangerously close to being normal, Downing had his second pothole incident in 24 hours, suffering a puncture and damaged wheel.
However, this time Geraint Thomas was the Sky rider who had most problems, smashing a back wheel when he went into a rut and having to change bikes after going down.
"I jumped a speedbump and went into a rut," Thomas said, "and my brake went into my rim."
"I was there sliding around and then some French guy went into me and knocked me off, I hit the deck, although fortunately I was going quite slowly by then."
"Quite a few people came up to me afterwards and saying 'well done for holding that up' and I had to tell them I actually got knocked off in the end...just one of those things."
"I had to change bikes and then Ag2r really upped the pace, but I still got back on and managed to get Edvald up to the front. After that, I was dead tired, dropped back and that was it."
Although no Sky riders were injured, Thomas says "every kilometre of this race is like ten kilometres of a normal race, everybody thinks the race is going to split apart all the time with the wind so it's very stressful. Still, I guess it makes it more interesting for the people watching it on telly at home!"
Tour of Qatar 2010: Coverage
Stage four report
Stage three report
Stage two report
Stage one TTT report
Tour of Qatar 2010: Photo galleries
Stage three photo gallery
Stage two photo gallery
Stage one photo gallery
Related links
Tour of Qatar 2010: Preview and coverage index
Boonen says overall victory is still a possibility in Qatar
Arvesen suffers collarbone break in Qatar
Bradley Wiggins set to make Team Sky debut at 2010 Tour of Qatar
2009 Tour of Qatar photo gallery
2010 UCI World Calendar: ProTour and Historic races
Cycling Weekly: Rider Profiles index