Somerset town considers electric bike hire scheme
Frome Town Council is inviting residents' feedback on a proposal which it hopes will encourage e-bike use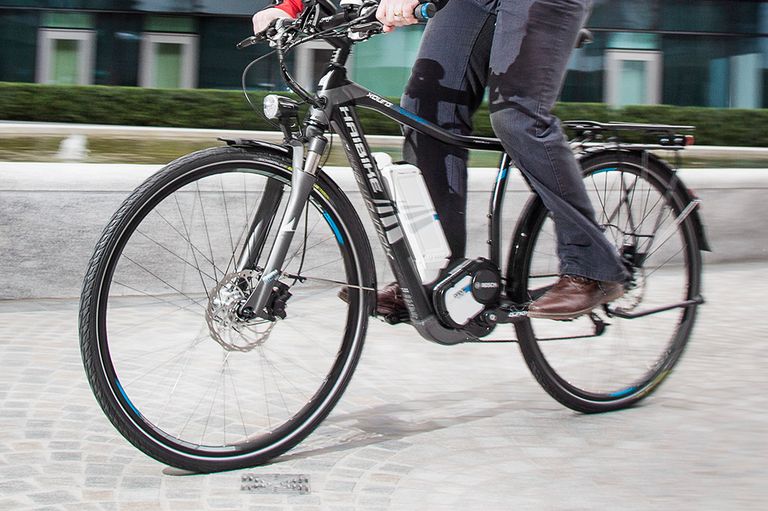 There are plenty of push-bike hire schemes across the UK, but electric bicycles that you can just pick up and ride are thinner on the ground.
Frome Town Council, however, is currently reviewing a proposal whereby key points in the town will offer e-bikes for hire - for periods ranging from an hour to 24 hours.
>>>Record numbers using London cycle hire scheme
The scheme would be linked with an electric car club run by public access company Co-Wheels, which launched its own on-street e-bike hire scheme in Inverness in August 2014.
Speaking to the Frome Standard, Anna Francis, the council's energy and recycling officer, said: "Frome is a brilliant place to cycle but the hills surrounding the town put many people off.
"We hope that by being able to borrow electric bikes when they need them people will be able to nip into town or to the station or take a bike out for a day's cycling on the excellent Sustrans routes that we have around here.
"This will help to cut costs, pollution and increase well-being."
Thank you for reading 5 articles this month* Join now for unlimited access
Enjoy your first month for just £1 / $1 / €1
*Read 5 free articles per month without a subscription
Join now for unlimited access
Try first month for just £1 / $1 / €1
Jack Elton-Walters hails from the Isle of Wight, and would be quick to tell anyone that it's his favourite place to ride. He has covered a varied range of topics for Cycling Weekly, producing articles focusing on tech, professional racing as well as cycling culture. He moved on to work for Cyclist magazine in 2017.