"What is something annoying that a cyclist might do?" asks Australian game show
'Taking the driving lane', 'cutting you off' and 'everything' - three of the most popular answers given on Australian game show Family Feud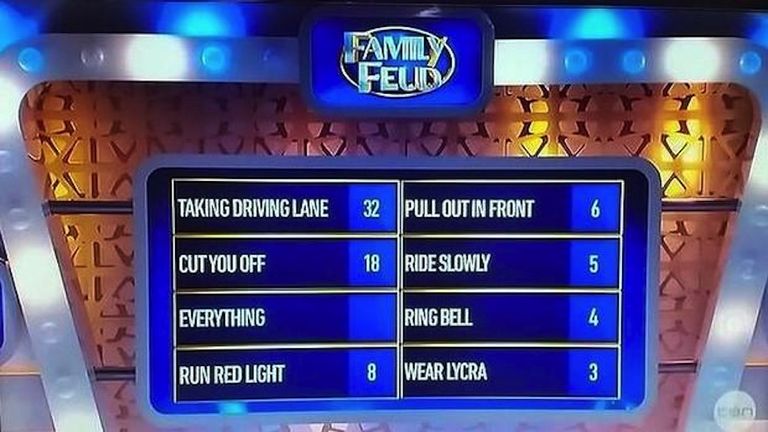 Australian broadcaster Network Ten sparked backlash on Tuesday when its gameshow Family Feud asked contestants to name 'something annoying that a cyclist might do'.
The show, Australia's version of Family Fortunes, asked the question to 100 people, with the most popular answers being 'taking the driving lane' and 'cutting you off' and even 'everything'.
According to the Sydney Morning Herald response on social media suggested that Channel Ten was encouraging hatred of vulnerable road users.
And Australian Cycle Alliance president, Edward Hore, told the paper the question was a 'stupid attempt at ratings'.
"Seriously, the hatred against cyclists has to stop. We are all someone's mother, father, brother, sister, son, daughter," he said. "We all have family and everyone knows a cyclist."
"We all know that as soon as you bring cyclists into the conversation you're going to get ratings, which is really sad."
>>> Australian cyclist walks away from a horrific crash (video)
The network issued an apology for the offence the question caused, but did not explain why the question was asked in the first place.
"Network Ten apologises if the response to a question in Family Feud last night caused any offence," a spokesperson said.
"The results are determined by a survey of 100 Australians and we understand they are not necessarily reflective of all Australians."