Australian cyclist walks away from a horrific crash (video)
A rogue metal bar causes a Byron Bay cyclist to flip over his handlebars at high speed, but only suffers cuts and bruises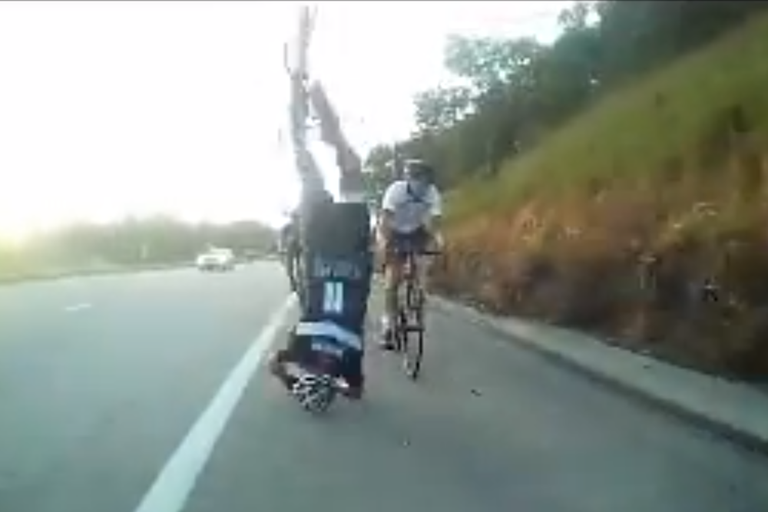 An Australian cyclist walked away with cuts and bruises from a crash which saw him flip over his handlebars at around 50km per hour.
Anthony Condon was out riding with members of the Byron Bay Cycling Club when he hit an aluminium bar and was propelled from his bike.
>>> Cyclist wiped out at high speed by deer (video)
While his body was relatively unscathed, Condon's beloved Canyon bike took the brunt of the accident, but the rider says his health is more important than his ride.
"Thanks to all the well wishers, a ride I would rather forget, but in light of the horrendous possibilities that could have been the outcome of this accident I count myself very lucky indeed," Condon wrote on his Facebook page. "My beautiful Canyon will race no more, but I have my health which is not always retained after these accidents.
"I have had time to contemplate on what is important in life and will always appreciate my family, friends and cycling in that order."