STAPLETON CONFIDENT HIS TEAM WILL CONTINUE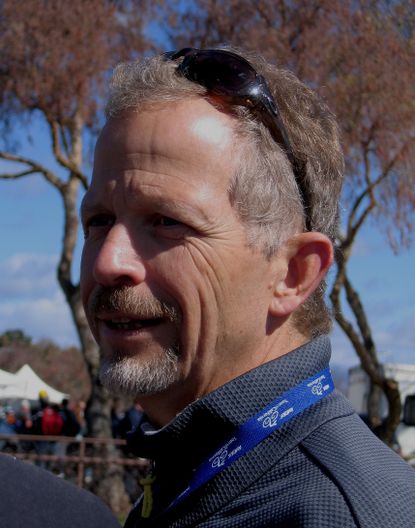 Bob Stapleton this afternoon said that he remained optimistic for the future of his ProTour team. Speaking to cyclingweekly.co.uk during a teleconference Stapleton said that he had enough money to run his team for two years, albeit on a reduced budget.
Speaking just one hour after German company Deutsche Telekom announced they were pulling their sponsorship of T-Mobile with immediate effect, Stapleton said; ?for us the aim is the same. We want to stay focused on our original goals to make progressive changes in the sport and provide a place for committed athletes.?
The team will continue as Team High Road, named after Stapleton?s company High Road Sports, that owns the ProTour licence. ?I believe in what we?re doing, and am enthusiastic and apprehensive at the same time,? he said.
Stapleton believed the team would undergo no major changes before next year, but admitted that he would be working with a smaller budget.
?We have other sponsors and contributors,? he said. ?But the big challenge is bringing the money in from outside the sport. The cycling demographic is very attractive both in the US and the UK. I have better contacts in the US, but we?ll take our time over this and do it right.
?We?ve had consistent enquiries since the Tour, [but] there?s not a massive sense of urgency. We have the money we need for 2008 and we?ll take our time to find a good sponsor.?
There were rumours that Deutsche Telekom were only going to continue sponsorship if the team re-signed Erik Zabel, a stalwart of the team through the 1990?s who now rides for Milram. Stapleton wouldn't confirm this, but did say that; ?one thing I tried to make clear was that I wanted the management to have control over the roster. There were a lot of discussions but that is something we insisted on.?
It?s believed that T-Mobile would have had to have paid Milram one million euros to release the German sprinter from his contract, but that neither riders or management at the team wanted Zabel to return.
MORE CHANGE NEEDED
It was Stapleton who lead T-Mobile?s new anti-doping programme that changed the face of professional cycling this year. While it was the sponsor who wanted change after being dragged though Operacion Puerto, it was Stapleton that enforced the new programme in the team and gave a platform from which clean riders could at last speak out.
Marco Pinotti, Linus Gerdemann, and Mark Cavendish all spoke out against doping this year, and as they did so provided a flicker of hope that professional cycling could once again become a credible sport.
The anti-doping ethos will remain central to Team High Road next year, although Stapleton remains ?angry and pissed off? at certain aspects of the sport. ?I hoped there?d be more changes faster,? he said of other teams obvious reluctance to enforce similar anti-doping programmes to that of T-Mobile and CSC. ?I?m still looking for a consistent testing program across the sport. Teams have to adapt. Governance has to adapt.
?There are grounds for optimism, but there?s no sense in doing this team by team, we have to do it across the whole sport.?
Although obviously disappointed at losing the most high profile sponsor in the sport, Stapleton said he understood why they had come to such a decision, ?I fully respect the situation that T-Mobile is in. The ongoing doping revelations have been really tough.
?I think about 20 percent [of Deutshce Telekom] is owned by the German government, and the visibility in Germany is enormous. They?ve been under pressure from all sides and have said enough is enough.?
Stapleton now wants to make sure that the break is a clean one. The current team is almost completely changed from July 2006 when it was engulfed in Operacion Puerto, thanks to Jan Ullrich, and the admissions of organised doping in the 1990?s stretches almost to another generation.
RELATED LINKS
Comment: The beginning of the end?
T-Mobile's highs and lows
Wiggins stunned by T-Mobile decision
High Road Sports vows to carry on
Giant stick with Team High Road
Thank you for reading 20 articles this month* Join now for unlimited access
Enjoy your first month for just £1 / $1 / €1
*Read 5 free articles per month without a subscription
Join now for unlimited access
Try first month for just £1 / $1 / €1