Steven Abraham battles ice and frozen bottles in year distance attempt
Cold weather in Britain causes problems for Steven Abraham in his attempt to set a new cycling year distance record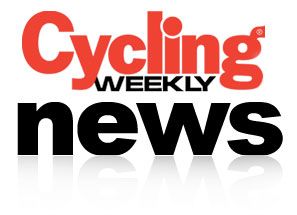 Whilst the cold weather in Britain is an inconvenience for many of us, for long distance cyclist Steven Abraham it's an everyday obstacle that has added to the difficulties in his attempt to beat Tommy Godwin's 1939 annual cycling mileage record.
Even hardened cyclists will look out of the window in the morning, see snow falling and decide to get on the turbo trainer. For Abraham, he has to get out and ride in order to clock up the mileage required to beat Godwin's 70-year-old mark of 75,065 miles.
Aside from patches of ice on the road, cutting winter winds and snow storms, Abraham has had to contend with his drinks bottles freezing as he rides along.
Abraham's cycling day starts around 5.30am, long before the sun rises, and ends 12 or 13 hours later in the dark.
He managed to do this this every day during January, ending the month having ridden well over 5,000 miles and just short of 1,000 miles more than Godwin had ridden at the same point in 1939.
Currently, Abraham is riding around 180-190 miles a day at around 15mph average. In order to beat Godwin's record he must ride 205 miles per day on average. Abraham hopes to increase his average speed and distance as the weather improves in the spring.
"The most important thing is listening to my body," Abraham told Cycling Weekly. "If I'm feeling bad, I will stop. There's no point continuing on then. But if I'm feeling good, I'll keep riding."
Abraham has taken the year off work to undertake the record attempt, and is funded by sponsorship and donations from supporters.
You can follow Abraham's progress on his website, via Twitter and on Strava.
Thank you for reading 5 articles this month* Join now for unlimited access
Enjoy your first month for just £1 / $1 / €1
*Read 5 free articles per month without a subscription
Join now for unlimited access
Try first month for just £1 / $1 / €1