Still more for UCI to do in support of ParaCycling, says Cundy
A delay in the UCI sending paperwork nearly cost ParaCycling a place in the 2020 Olympic Games, and there's plenty of work for the governing body still to do, according to Jody Cundy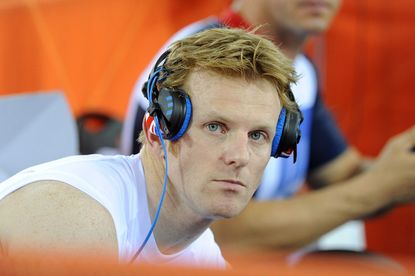 Nine-time ParaCycling world champion Jody Cundy believes the sport's governing body, the UCI, can still do more to help the sport if more people are to get involved in it.
Cundy, who counts six kilometre time trial gold medals to his name, is set to compete for Great Britain at the ParaCycling Track World Championships in Apeldoorn this week.
>>> Cookson: UCI committed in support of para-cycling
While the 36-year-old is happy with the sport's situation in this country, its standing on a world stage – with it almost missing out on a place in the 2020 Olympics – needs strengthening.
"From a GB perspective we are in a good position, but the sport as a whole still needs a shake-up," he told the BBC.
"There are some encouraging signs from the UCI that they are doing more work on the sport, but it will still take six to 12 months to bear fruit. They recently set up a Para-cycling Twitter account, which doesn't sound like much, but it means someone will actually be tweeting about the sport.
"At the moment it still feels like it is at the bottom of the UCI's list of things to do and it still needs to move up a few rungs to become the sport we want it to be and get more people involved."
Thank you for reading 20 articles this month* Join now for unlimited access
Enjoy your first month for just £1 / $1 / €1
*Read 5 free articles per month without a subscription
Join now for unlimited access
Try first month for just £1 / $1 / €1