UCI mistake means 2020 Tokyo Paralympics may not include para-cycling events
Updated: The UCI says it is "fully committed" in its support of para-cycling.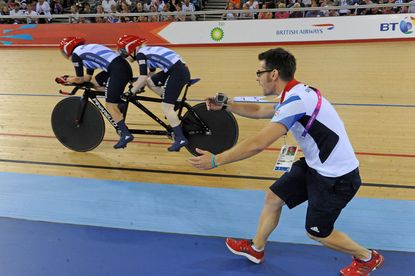 Para-cycling events may not be included at the 2020 Paralympic Games in Tokyo after the UCI failed to submit the correct paperwork in time, the International Paralympic Committee confirmed today.
The IPC this morning announced the first 16 sports that will feature in the 2020 Games, with para-cycling one of eight sports fighting for a maximum of seven places left on the programme. A decision on which of the remaining sports get added to the Games schedule is expected to be announced at the end of January during an IPC meeting in Abu Dhabi.
A statement from the IPC this morning read: "The UCI only submitted its application late last week. As a result there was insufficient time for it to be assessed in time. The IPC management team will now assess the application, identifying any issues they may have with it, before the Governing Board discuss it at January's meeting."
Great Britain have led the way at the top of the medal table at the last two Paralympics in Beijing and London, winning 25 gold medals across those Games.
UCI president Brian Cookson listed the growth of para-cycling among his "six pillars" of focus in his pre-election manifesto last year.
He wrote: "It is also important that we support more international events for Para-cyclists. Athletes thrive on high quality competition but the Para-cycling calendar is presently bare.
"We need to increase the number of races and raise standards by providing better support and working closer with event organisers."
Responding to Cycling Weekly's enquiries, the UCI said: "The Union Cycliste Internationale will work closely with the International Paralympic Committee and its Governing Board ahead of its next meeting in early 2015 where it will decide the full list of sports that will feature in the Tokyo 2020 Paralympic Games.
"The UCI remains fully committed to the promotion of para-cycling and look forward to a positive dialogue with the IPC over the next few months to ensure that cycling continues to play its part in helping the Paralympic Games go from strength to strength."
Thank you for reading 20 articles this month* Join now for unlimited access
Enjoy your first month for just £1 / $1 / €1
*Read 5 free articles per month without a subscription
Join now for unlimited access
Try first month for just £1 / $1 / €1