Surrey residents 'worried by rise in cyclists'
Petition started by Surrey resident to stop county 'turning into a cycle race track' due to rise in number of events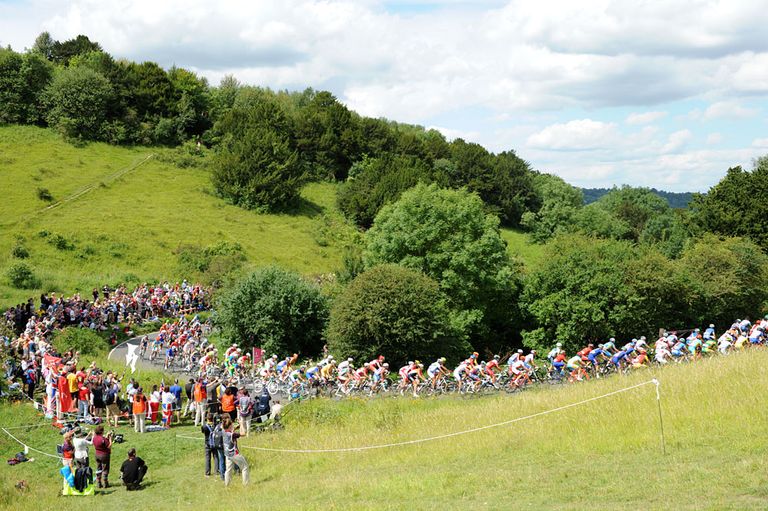 A petition started by a Surrey resident calling for curbs in the number of cycling events has now attracted over 3500 signatures.
Ian Huggins created the petition last year in response to concerns in the escalation in cycling events held in the Surrey Hills area, particularly since the approval of the Mole Valley Local Cycle Plan last week.
"We suffer from a massive increase in the number of road races being held throughout the Surrey Hills every week," Huggins told Get Surrey. "Last year there was 307 race events in the Box Hill area of Surrey and this has had an adverse impact on the local community."
Holmbury St Mary parish councillor Chris Carlisle also has concerns over the number of cyclists in the area, saying: "Residents do not have a problem with cyclists, there are good cyclists and bad cyclists, but the way the sport has taken off recently has put the Surrey Hills under real pressure.
"It is a huge number of cyclists in quite a small area often going in opposite directions which is very dangerous."
Carlisle also said that cyclists "do not have a speed limit" and that they "can do 40mph when the speed limit is 20, which I don't think is right".
In June this year, drawing pins were thrown onto the road during a Redhill CC road race in Surrey, showing the rising anger at cycling in the local area.
The sentiments expressed by Huggins and Carlisle appear at odds with Surrey County Council's consultation regarding the cycling strategy, where 68 per cent of respondents from the Mole Valley area said they were behind the scheme.
SCC wants to see 'more people in Surrey cycling, more safely' with plans to improve cycling infrastructure, safety, training, events and improving the economic benefits of cycling to the community from 2014 to 2026.
You can read the full Surrey County Council Cycling Strategy document via its website.
Surrey County Council and BBC Surrey invite public to join debate on cycling in the county and help shape cycling