BBC to host Surrey cycle debate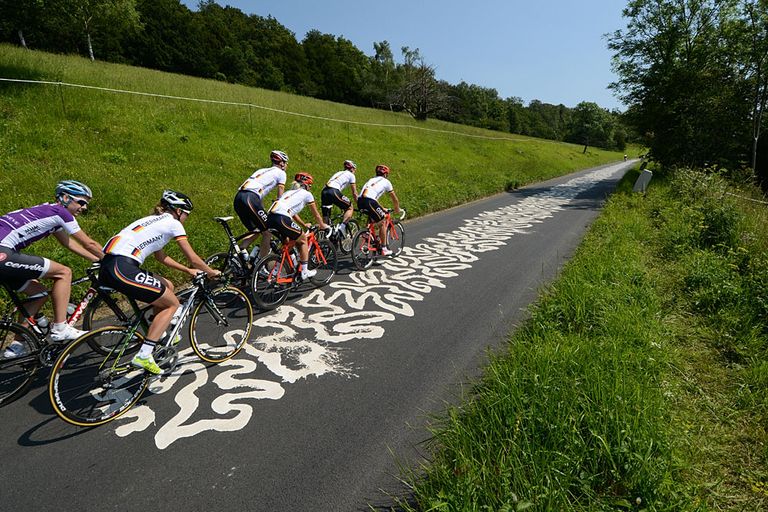 BBC Surrey will broadcast a live debate dealing with the future of cycling in Surrey on Wednesday, October 23.
Surrey County Council (SCC) has instigated the debate which will provide the opportunity for members of the public to pose questions to a panel of guests that will include representatives from British Cycling, Sustrans, Surrey Police, the health sector, local groups and SCC itself.
Surrey has been at the centre of debate regarding the volume of cyclists using its roads, particularly during the closed roads RideLondon 100 event in August. A widely-publicised petition was created by local resident Ian Huggins, who asked: "Surrey County Council Stop Surrey being turned into a cycle track".
To date, just under 3,000 have signed Huggin's petition in support of Surrey residents that are "pestered and annoyed by cyclists... in very large numbers from very early in the morning shouting at each other".
The debate will contribute to the formation of the Surrey Cycling Strategy, which SCC recognises should be a collaboration between local residents and cyclists to suit all parties as much as possible.
In recent years, Surrey has closed it roads to accommodate the London 2012 road races, the London-Surrey Classic, the RideLondon Classic and stages of the Tour of Britain. Surrey roads - and in particular Box Hill - are used frequently for non-closed-roads cyclo-sportive events.
The debate will take place at the University of Surrey, Guildford, on Wednesday October 23 2013 between 7-8.30pm. Those wishing to attend should complete SCC's online application before October 15.
Related link
Comment: Cyclists and drivers, can't we all just get along?
External link
Surrey County Council website: Surrey Cycling Strategy Consultation