SWIFT CRASHES IN LOS ANGELES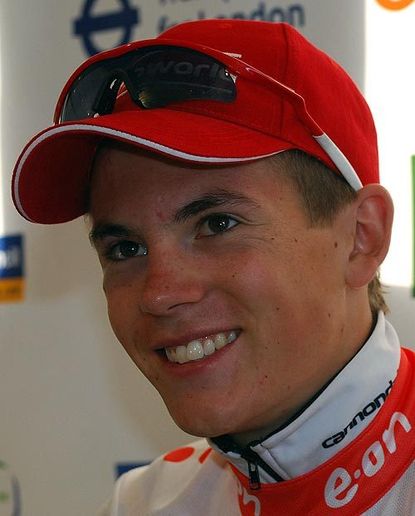 British Academy rider Ben Swift has crashed while riding in Los Angeles and will not be able to take part in the Madison event at this weekend?s World Cup track competition.
According to information from British Cycling, Swift crashed on the way to his hotel after training on the Los Angeles track on Wednesday afternoon. He was taken to hospital with a suspected broken collarbone and may also need surgery on his thumb.
Swift travelled to Los Angeles to ride the Madison with Jonny Bellis as part of a 100% ME team as Great Britain desperately chase points to qualify for a place in the Madison at the Beijing Olympics. Rob Hayles and Peter Kennaugh are riding for Great Britain but having two teams in the race would have boosted Britain?s chances and allowed them to pick up more points.
Chris Newton is also in Los Angeles but cannot switch events to fill Swift?s place because he is not entered in the same 100% ME team. As a result only Hayles and Kennaugh will now ride the Madison.
Thank you for reading 20 articles this month* Join now for unlimited access
Enjoy your first month for just £1 / $1 / €1
*Read 5 free articles per month without a subscription
Join now for unlimited access
Try first month for just £1 / $1 / €1