Taylor Phinney reveals extent of surgery scars after US Pro Champs crash
BMC pro Taylor Phinney posts photo of heavily scarred leg after breaking left leg in two places during US Pro Championships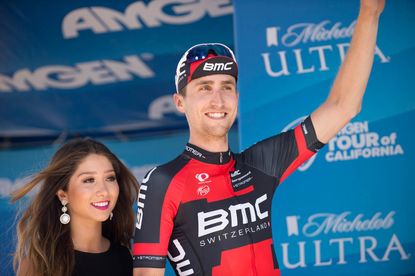 (Image credit: Casey B. Gibson)
American professional Taylor Phinney has posted up a photograph of his left leg showing the extensive scarring as a result of surgery to repair two breaks in the limb.
The 24 year old crashed on a descent of Lookout Mountain during the USA Cycling Professional Road Championships in May, leaving him with two breaks in the lower left leg and a knee injury.
The crash and subsequent injury forced Phinney to miss the 2014 Tour de France. Prior to the incident, Phinney had been enjoying a productive season with an overall win in the Tour of Dubai, a stage victory in the Tour of California and the US time trial title.
Phinney is now back riding after a summer of rehabilitation on indoor rollers. It is not known when he will make a return to racing.
Taylor Phinney breaks left leg in two places as a result of crash during US Pro Championships
Thank you for reading 20 articles this month* Join now for unlimited access
Enjoy your first month for just £1 / $1 / €1
*Read 5 free articles per month without a subscription
Join now for unlimited access
Try first month for just £1 / $1 / €1