TRACK WORLD CHAMPS: PERFECT START FOR GB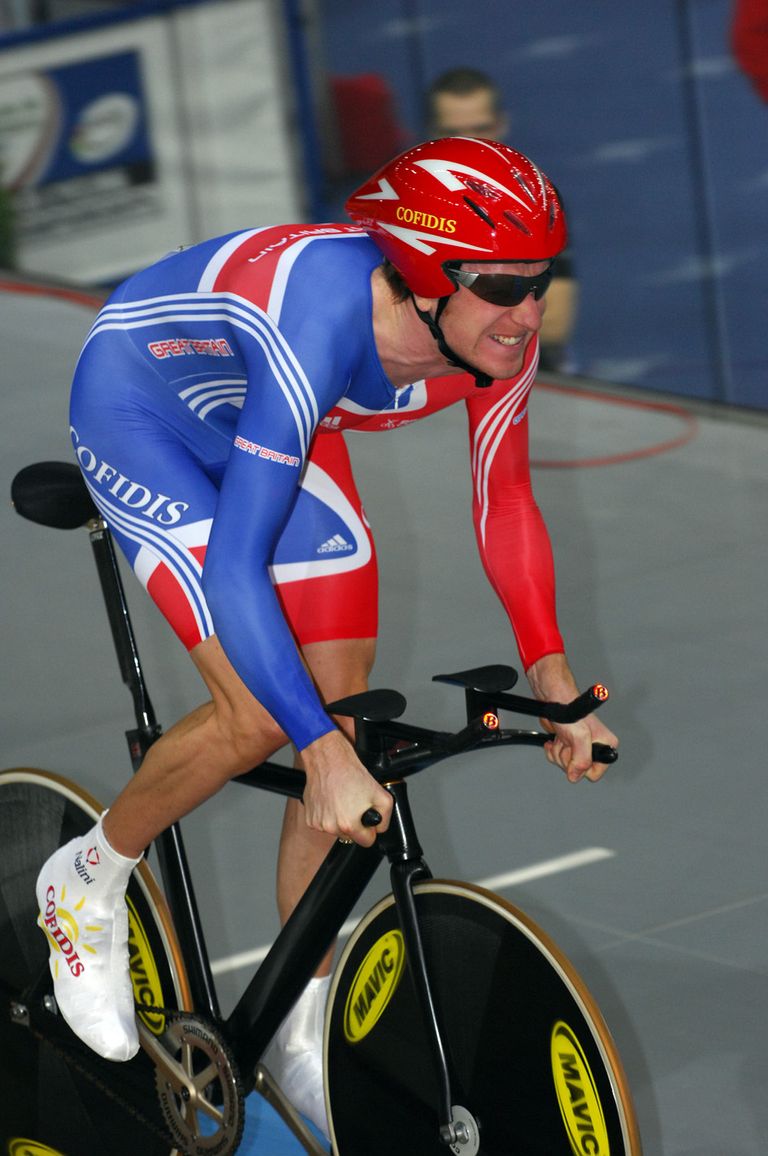 The opening session of the track world championships in Palma got off to a great start for the British team with the squad looking favourites to deliver two gold medals in tonight?s session.
Shanaze Reade and Victoria Pendleton smashed the field in qualifying for the women?s team sprint, qualifying in 33.630 seconds, nearly half a second ahead of the Dutch duo of Yvonne Hijenaar and Willy Kanis who posted a time of 34.071.
Making her world championship debut, 19 year old Reade gave Pendleton the perfect lead over the opening lap. Waiting a metre or so off Reade?s wheel, Pendleton was delivered to the half-way point in 19.305 seconds by the multiple BMX champion. The Dutch pair will have to raise their game significantly if they are to make up that time difference over a 500m course.
Within a few minutes of Reade and Pendleton?s ride, Bradley Wiggins destroyed the field in the men?s pursuit. Riding to a schedule of 4:16, Wiggins increased his speed in the warm velodrome to post 4.15.976 minutes, almost five seconds clear of second qualifier, and reigning champion, Robert Bartko of Germany.
There was drama just minutes before Wiggins?s ride when a Spanish official was threatening to stop the Brit from riding, claiming his bike exceeded the UCI?s technical regulations. Wiggins bike was 3mm too long when measured against the jig, although after consulting with senior UCI officials it turned out the jig was too short.
Rob Hayles looked dejected after only qualifying seventh fastest, ?That wasn?t me on the track out there,? he said afterwards. ?In training I?ve been absolutely tearing the track to pieces.? Hayles went out on a cautious schedule, keen not to repeat his mistake of 2005 when a fast start came back to bite him. But when it came to increase his speed he didn?t have it in him.
The ride was a further blow after he failed to qualify for the team pursuit quartet the day before. ?It?s the first time I?ve not been selected. It?s been a really hard week for me.? After talking with team psychologist Steve Peters, Hayles was philosophical on reflection, ?This is nothing, it?s next year that really matters. If I miss selection next year then that will be it. I wont be happy at all!?
Jonathon Bellis was also in action throughout the morning as he competed in the gruelling men?s omnium. The Olympic Academy rider had his work cut out with three events in the morning session. The rider from the Isle of Man jumped from 13th spot overall to seventh after a strong ride in the pursuit. Competition resumes this afternoon with a 15km points race and 1km time trial.