TREK THROUGH CHINA FOR BRITAIN'S PARALYMPIANS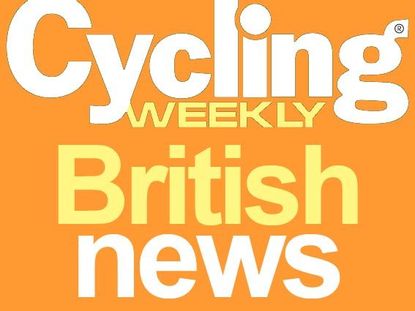 ParalympicsGB, the registered charity responsible for taking the British team to the Paralympic Games every two years, is looking for cycling enthusiasts to take part in a trek to the Great Wall of China in September 2008 and raise money for ParalympicsGB in the process.
The nine-day trek will take participants on a 350km journey through rural China to see the breathtaking views of the Great Wall as well as experience the ancient traditions and culture of the country. Participants will then travel to Beijing where they will (subject to ticket availability) get the chance to see Britain?s athletes in action at the 2008 Paralympic Games and visit the city?s many interesting sites.
Participants in the trek, which takes place from September 5 to 14, 2008, will be required to raise around £3,000 in sponsorship for the trip, which will go towards helping ParalympicsGB deliver the best possible teams to the Games.
Paralympic cycling champion Darren Kenny, who won two gold medals at the Athens 2004 Games both in world record times, said: ?Beijing will be a fantastic Paralympic Games and the whole cycling team is focused on making Britain proud with medal-winning performances.
?We need your help to give us the best possible chance of putting in top performances in Beijing and beyond, so give us your support and take part in Cycle China with ParalympicsGB.?
ParalympicsGB Chief Executive Phil Lane said: ?In order for Britain to stay competitive in the world of disability sport we need to ensure our athletes have the best possible opportunities to create lifetime best performances and that there are systems in place to identify and develop emerging talent.
?In order to achieve this task and help our top athletes to achieve their potential and to compete at the highest level we need the funds to pay for support the services and structures which our top athletes require and deserve.
?Not only is this trek a great opportunity for participants to take part in an once-in-a-lifetime experience, the money raised will also help us nurture our athletes so that they can make Britain proud at the Games.?
Britain has traditionally been among the top performing nations at the Paralympic Games, consistently placing high on the medal table and having topped the medal table at the 2007 Para-Cycling World Championships, Britain?s Paralympic cyclists are among the best in the world.
For more information about this trek or to sign up, visit www.paralympics.org.uk or email Jane Jones at jane.jones@paralympics.org.uk.
Thank you for reading 20 articles this month* Join now for unlimited access
Enjoy your first month for just £1 / $1 / €1
*Read 5 free articles per month without a subscription
Join now for unlimited access
Try first month for just £1 / $1 / €1