UCI confirm new format for the omnium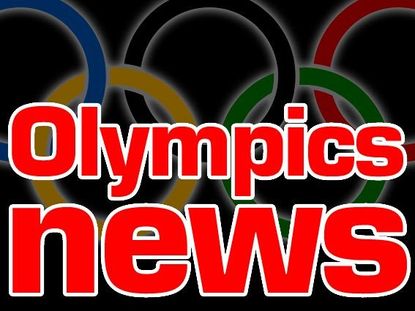 With a little over two years to go before the London Olympics the sport's governing body, the Union Cycliste International (UCI) has finally confirmed the format for the omnium.
The event was introduced to the Olympic track programme last year during the shake-up that brought equality across men's and women's track events. The omnium - for men and women - came in along with the women's keirin, team sprint and team pursuit in place of the individual pursuits, points races, and men's Madison.
The omnium now becomes a six discipline event run over two days, with longer races that swing the advantage back in the favour of endurance riders. This format will be run at the world championships and the Olympics, although there is still no clarification of whether or not the omnium will be run at the world cups for the all important qualification points.
According to the new track racing regulations on the UCI's website the omnium will consist of six events and will be held over two days, in the following order.
1 - Flying lap (tt)
2 - Points race (men: 30km, women: 20km)
3 - Elimination race
4 - Individual pursuit (men: 4,000m, women: 3,000m)
5 - Scratch race
6 - Kilometre tt (men), 500m tt (women)
The elimination race, also known as the Devil takes the hindmost, sees the last rider across the line taken out of the race. In the UCI's new format this will happen every two laps and carry on until only two riders are left on the track. They will then contest the finish.
In what has been the biggest shake-up in track racing for years, the continental championships now carry qualification points for the new 'UCI Olympic track rankings', which is the one single Olympic qualification system. The problem for the European nations is that the European track championships is currently an under 23 event.
What's more, the 2010 European track championships, that were supposed to take place in Appledorn in the Netherlands, have been cancelled due to financial problems. The 2011 world championships that take place in Appledorn are apparently not in danger.
Britain's Ed Clancy won the omnium at this year's world track championships in Copenhagen, although it's unlikely he will represent Great Britain at the 2012 Olympics in this event. Lizzie Armitstead remains the most likely British candidate for the women's omnium.
Related links
Further changes to Olympic track cycling hit sprinting nations
Cycling Weekly's 2010 track world championships coverage
Thank you for reading 10 articles this month* Join now for unlimited access
Enjoy your first month for just £1 / $1 / €1
*Read 5 free articles per month without a subscription
Join now for unlimited access
Try first month for just £1 / $1 / €1