Valverde summoned for Puerto questioning in Italy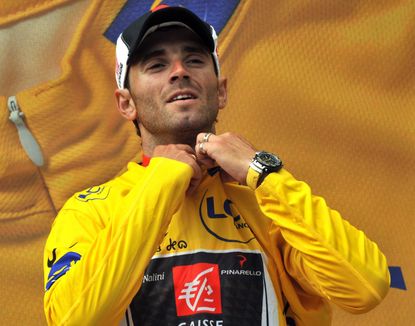 Italian anti-doping investigators have summoned Spain?s Alejandro Valverde for questioning in Rome on Monday (February 16) as part of their investigation into Operacion Puerto.
The Italian Olympic Committee announced the summons on Wednesday afternoon on their website, specifying that the summons regards Operacion Puerto and the violation of WADA anti-doping code.
According to the Gazzetta dello sport website, the Italian anti-doping investigators have compared Valverde?s DNA taken during an anti-doping test after last year?s Tour de France stage to Cuneo in Italy, with the DNA of bags of blood discovered in Madrid during Operacion Puerto.
Gazzetta claims that the investigators are convinced that bag number 18 discovered in a fridge in Madrid, belongs to Valverde.
There was no initial reaction from Valverde but the 2008 Liege-Bastogne-Liege winner faces a two-year ban if eventually found guilty of doping.
RELATED LINKS
Alejandro Valverde: Rider Profile
July 5, 2008: Is Valverde's win a good thing for the Tour de France?
January 11, 2008: Valverde back in anti-doping spotlight (again)
September 25, 2007: Valverde cleared by Puerto judge
September 18, 2007: UCI says it has new information on Valverde
August 30, 2007: Valverde expected to hand over DNA sample
August 30, 2007: Valverde banned from Worlds
Thank you for reading 20 articles this month* Join now for unlimited access
Enjoy your first month for just £1 / $1 / €1
*Read 5 free articles per month without a subscription
Join now for unlimited access
Try first month for just £1 / $1 / €1