Victoria Pendleton on the cover of FHM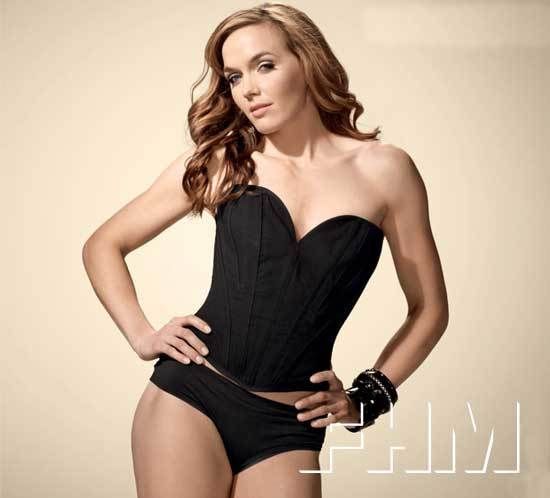 Victoria Pendleton appears on the front cover of FHM this month, as Britain's most popular 'lads' mag' gets to know the Olympic champion.
Pendleton has never been shy about stripping off, having posed naked for the cover of the Observer Sport's Monthly before the Beijing Olympics last year.
In the accompanying interview, Pendleton talks about the emotion she went through to win the sprint world title earlier this year after being made to watch the post race interview that she cried her way through. "Ugh! How embarrassing," she said.
Talk also turns to her thighs in the interview, and Pendleton admits that she's quite proud of them. "I know it's not very feminine to have big muscly things, but I work hard in the gym and they don't wobble."
Pictures and interview in the July issue of FHM.
RELATED LINKS
Pendleton poses nude
Victoria Pendleton rider profile