Wales decreases cycle spending despite cycling investment rules
News of less money spent on improving Wales's cycling facilities does not sit well with campaigners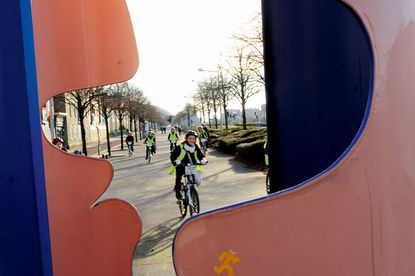 Despite having a law which makes cycling investment a mandatory requirement and that is the "envy" of its UK neighbours, Wales has decreased the amount it has spent on cycling in the current financial year.
In October 2013, the Active Travel Act was passed meaning that councils in the country had to design a network of walking and cycling routes.
The Welsh Government claims that the amount of money available to local authorities to implement infrastructure construction and improvement remained parallel with the 2013/14 figures.
But across all areas there was a combined reduction of £1.34m being spent on such schemes, with the amount spent in 2014/15 being £11.79m in comparison to £13.13m the previous financial year.
>>> Wrexham set to host Tour of Britain stage one finish
The reason for the fall in spending has been attributed to both a lack of bids and suitable propositions for the finance.
A spokesperson for the Welsh Government said: "The amount of money spent each year depends on the quantity and quality of bids we receive from local authorities."
Figures released in August showed how only six per cent of adults in Wales used a bike as their mode of transport. The news of less money being ploughed into improving facilities does not sit well with campaigners and councillors.
Plaid Cymru economy and enterprise spokesman Rhun ap Iorwerth commented: "We've seen large sums committed to roads and motorways, but a fraction of that investment could make a huge difference to walking and cycling.
"By the end of this Assembly term we need to see those overall spending levels exceed what they were under the One Wales government."
Gwenda Owen, of CTC, told Wales Online: "The Active Travel Act is very positive step. It's putting a duty on local authorities to map and then plan integrated network and it's the envy of people living in England and Scotland."
Thank you for reading 5 articles this month* Join now for unlimited access
Enjoy your first month for just £1 / $1 / €1
*Read 5 free articles per month without a subscription
Join now for unlimited access
Try first month for just £1 / $1 / €1