Walker wins again as Richardson stays in Ras lead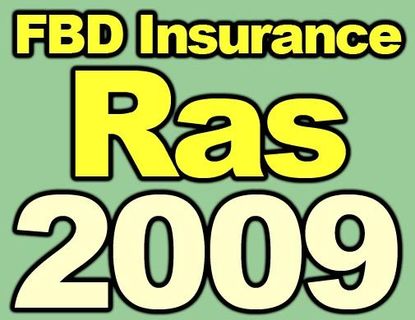 Another day in the Ras and another stage win for Australia?s Nicholas Walker (Cinelli-Down Under).
The fifth stage, another lumpy one, 155km from Killorglin to Scariff, ended in a big bunch sprint with Walker taking his second win in as many days.
Once again, the Rapha Condor squad of race leader Simon Richardson, dominated proceedings.
An early break escaped, which included Rob Partridge (Halfords Bikehut) and Luke Roberts (Kuota-Indeland), but once again Rapha managed to place a man in it: this time it was Chris Newton.
Newton, who had team-mate Richardson in the bunch, was also high enough up on the classification not to have to work and the break did not manage to gain more than a two-minute advantage over the peloton.
Rapha grouped at the front of the main field, but with Newton well placed, were in no particular hurry to bring it back.
But come back it did with just five kilometres to go and it was Walker once again who edged passed Jaan Kirsipuu (Giant Veoila) to take the stage win that was only decided by a photo finish.
For Ian Wilkinson (Halfords Bikehut), from whom Simon Richardson (Rapha Condor) took the yellow jersey yesterday, a podium placing from a bunch sprint was at least some consolation.
BAD LUCK FOR KINESIS
Whilst the British Rapha and Halfords teams both faring well so far, another British squad, Kinesis, have not had things go their own way.
?We?ve had a lot of bad luck so far,? explained team manager, Chris Truett. ?We?re making the breaks, but we keep missing the final one.
?Today, the lads were told to make loads of attacks but it was hard because it was so fast.
?We missed the decisive break again today and one of our guys tried to get across and he got within 40 seconds of doing so but Rapha brought him back. At least we got some TV coverage from it, though.
?We?re still waiting to get something out of the race [really]. It?s been really hard so far with all the other British teams going so well.
?But we?ll have a good team talk tonight and hopefully now we?re down on the GC, we can go for stage wins. All the guys are feeling good, so hopefully we?ll be able to do something?.
STAGE FIVE RESULTS:
1. Nicolas Walker (Cinelli-Down Under)
2. Jaan Kirsipuu (Giant Veoila)
3. Ian Wilkinson (Halfords Bike Hut)
4. Joachim Tolles (Kuota-Indeland)
5. Paul Healion (Irish National Team)
6. Russell Downing (CandiTV Marshalls Pasta)
7. Niko Eeckhout (An Post Sean Kelly)
8. Sam Bennett (Dan Morrissey)
9. Daniel Clifford (Projector World)
10. Jaco Venter (Trek Marco Polo) all same time
OVERALL CLASSIFICATION:
1. Simon Richardson (Rapha Condor)
2. Mads Christensen (Designa Kokken) at 2-49
3. Jan Barta (Arbo KTM Junkers) at 3-02
4. Bert Roesems (Cinelli-Down Under) at 3-19
5. Darren Lapthorne (Rapha Condor) at 3-24
6. Ian Wilkinson (Halfords Bikehut) at 3-29
7. Chris Newton (Rapha Condor) at 5-29
8. Russell Downing (CandiTV-Marshalls Pasta) at 6-07
9. David McCann (Irish National Team) at 6-09
10. Alexander Gottfried (Kuota-Indeland) at 6-38
RELATED LINKS
Stage four
Stage three
Stage two
Stage one
FBD Insurance Ras: The Big Preview
EXTERNAL LINKS
Official race website: www.fbdinsuranceras.com
Thank you for reading 20 articles this month* Join now for unlimited access
Enjoy your first month for just £1 / $1 / €1
*Read 5 free articles per month without a subscription
Join now for unlimited access
Try first month for just £1 / $1 / €1