WIGGINS AND CAV MISS OUT ON OLYMPIC MADISON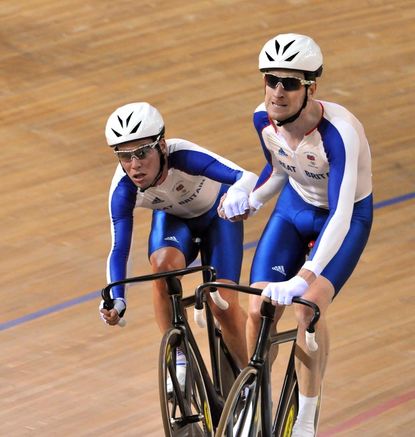 Flush with success at the team pursuit, on Monday night Bradley Wiggins had talked up his and Mark Cavendish chances in the Madison. But it was not to be.
The Brits barely had an impact on the race, which went to Argentina ahead of Spain. Great Britain, the World Champions in Manchester, was ninth.
Whilst Cavendish looked to be more than on top of his game, ?It was a big ask for Brad to go for three golds,? endurance coach Matt Parker told Cycling Weekly.
?He was up for it, but the last four days have just taken too much out of him.?
The Brits were one of the few teams that did not gain laps, but did not lose one either, which was, as Parker said, ?because Bradley could hold the pace but he couldn?t break off the front and generate the breaks?.
That left the British effectively fighting with one hand tied behind their back. Unable to work with Wiggins as he would have liked, Cavendish found himself on the defensive from the word go.
"If you look at the guys who got up there today, for many of them it was their only event of the Games. Mentally and physically this is a very tough event to win.?
Parker pointed out that Wiggins had done two races less at the World Championships in Manchester ? where the Londoner and Cavendish were gold medallists.
?You can?t win them all,? he added. ?You need two strong guys and a lot of the guys who were here, it?s their only race. You look at Llaneras [gold medallist in the points and silver in the Madison], he wasn?t half as strong as the other day.?
At the same time, Parker pointed out: ?It also shows how difficult these races ? the Madison and the points ? really are. Chris Newton?s bronze truly was a remarkable result.?
Thank you for reading 20 articles this month* Join now for unlimited access
Enjoy your first month for just £1 / $1 / €1
*Read 5 free articles per month without a subscription
Join now for unlimited access
Try first month for just £1 / $1 / €1