Wiggins on Giro d'Italia TT: 'I've done everything possible'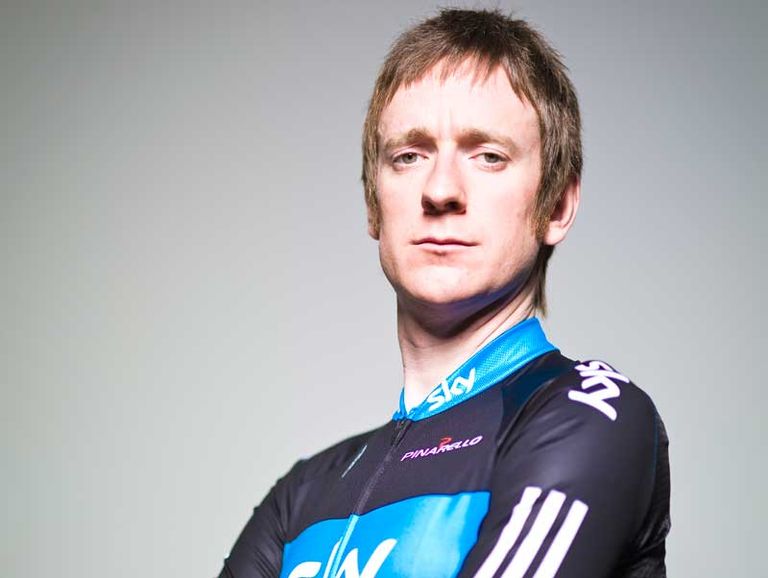 >>>>Cycling Weekly's 2010 Giro d'Italia coverage index
Bradley Wiggins is poised to become the second Briton to pull on the Giro d'Italia's pink jersey this Saturday. The three-week race opens with an 8.4-kilometre time trial through the heart of Amsterdam - perfect for Team Sky's leader.
"I don't know who's riding, I haven't looked at the startlist and I am just concentrating on my own performance," Wiggins told Cycling Weekly. "I have done everything possible to be as good as I can be."
Mark Cavendish took the pink jersey last year when he helped his Columbia team win the team time trial following a battle of words with Garmin. This year it's an individual test that opens the race.
The time trial starts outside the Rembrandt museum, snakes its way alongside the city's canals, and finishes outside the 1928 Olympic stadium.
With the same focus, Wiggins has won Olympic track medals and road time trials, but he has also come up short on the big occasions. In the Giro d'Italia's final time trial last year, that time outside of Rome's Colosseum, Wiggins lost by only one second to Ignatas Konovalovas. Konovalovas, though, had the advantage of a dry course.
"Obviously, there is always a little element of disappointment if you lose a time trial, especially if you finish second and it's so close. As long as nothing happens in the ride, like the weather or messing up a corner, then there is an element of satisfaction," continued Wiggins.
"Like last year, the last half of it rained for me and I lost by one second, it was so frustrating. These kind of prologues, you have to focus on everything you can control."
It will be a true battle of the Brits. Besides Wiggins, Scot David Millar is a favourite to win. In April, Millar won the Three Days of De Panne time trial and overall, and now, he is back fresh after a rest. He pointed to Wiggins as a favourite, but Wiggins pointed right back at him. "You've seen the form he's had this year," said Wiggins. "He has to put himself up there, for sure. He knows how to prepare for those things."
Team Garmin-Transitions' Millar saw part of the course this morning, but Wiggins will wait for Saturday morning after the organisers fully shut down the city and erect barriers on the roads.
And the battle does not end in Amsterdam. The first day back in Italy, stage four, is a 33-kilometre team time trial.
Last year, Wiggins and Millar both road for Garmin, but this year they are both heading their own teams: Garmin versus Sky.
"On paper, you would have to say that Garmin are the favourites, and that is not me trying to deflect pressure. I'd love to say that we want to go out there and win it, but as I learnt last year with Garmin, it is not about being the strongest. We were by far the strongest team in the Giro and the Tour, but we messed up on a few technical things.
"I want to see this team do its best. We are not strong as them on paper if you look at it man for man. We need to be as fast as possible and not try to match Garmin."
Let battle commence.
----


Cycling Weekly's 2010 Giro d'Italia coverage in association with