World-class riders at Edinburgh Nocturne on Saturday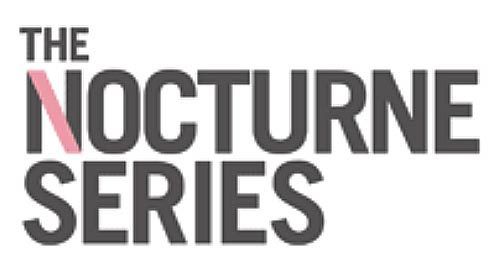 The inaugural Edinburgh Nocturne takes place on Saturday (May 30), with a world-class field now confirmed for the Elite Criterium race.
The Nocturne Series expanded for 2009 and the first event in Edinburgh will set the precedent for high-quality and exciting night-time cycling events in the UK. Garmin-Slipstream duo David Millar and Cameron Meyer will line up against top UK riders from Rapha Condor, Candi TV/Marshalls Pasta, Halfords Bikehut and Plowman Craven riders.
The presence from the UK super teams will provide a unique spectacle as they try to dislodge the form gained by Millar and Meyer at the Giro d?Italia.
In testament to the inclusivity that the Nocturne Series provides, spectators will be able to witness all different types of races on the night, as well as have a go themselves on the Rollapaluza roller racing rig on the main stage. The popular folding bike race looks set to be fast and furious with 25 entrants, suited and booted, hoping to take the first prize of a Dahon MuP8 worth £600.
The two Cycling Weekly support races cater for the huge volume of entries received from Edinburgh amateurs. Spectators will be able to cheer on club members, friends and family as they negotiate the same tight corners that the elite riders will later in the evening.
The Scottish Cycling Youth Race sees 40 promising youngsters racing in front of the large crowd in the Old Town, while the Edinburgh Team Challenge provides a platform for local business rivalry; teams of four will battle it out to claim the glory of the fastest business in the city.
The Nocturne events also include support races and festival attractions which appeal to race fans and families alike and are designed to maximise the community impact from the event. The Edinburgh Nocturne kicks off at 18:00 on Saturday 30th May, and it?s free to watch.
Edinburgh Nocturne race programme
18:00 ? Cycling Weekly Support Race 1 ? Cat 4 (30 minutes plus 5 laps)
18:45 ? Edinburgh Team Challenge (4 laps)
19:05 - Scottish Cycling Youth Race - Mixed Youth A/B (20 minutes plus 5 laps)
19:40 ? Cycling Weekly Support Race 2 ? Cat 2/3 (30 minutes plus 5 laps)
20:25 - Folding Bike Race (3 laps)
20:40 - Rollapaluza Roller Race Celebrity Challenge
20:50 - Elite Criterium (1 hour plus 5 laps)
22:00 - FINISH
RELATED LINKS
David Millar to ride Edinburgh Nocturne
British Race Calendar 2009
The year of the criterium
EXTERNAL LINK
www.nocturneseries.com