Launch of Bicycle Repair Man franchise at the London Bike Show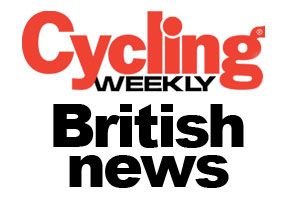 Bikefixers is the name of a mobile bicycle repair service franchise being launched at the London Bike Show on Thursday (January 13).
That famous Monty Python Flying Circus sketch, Bicycle Repair Man, could at last becoming of age.
Bikefixers is the idea of Solihull cycling enthusiast and businessman Jerry Toher who, inspired by his wife Claire who ran into all sorts of problems trying to get her bike fixed, hit on the idea of home visits.
When she rang round, other shops were either fully booked or too far away for her to get too. Her bike wouldn't fit in their car and she had to hire a 4x 4. She could have done with a being able to call out a mechanic! Her husband decided to act.
"We ran a successful pilot locally and received 20 to 30 replies from a leaflet drop. That told us this could be successful," said Toher. He's offering a 25 per cent discount to £15k as the franchise fee to the first 20 who take up the offer. He's thinking big, seeking to roll this out nationally.
Bikefixers will come to your home or work place at a time to suit. If they can't fix the bike on the spot and need to take it away, they will leave you with a temporary replacement.
The franchise buys a plain white van and will be supplied with branding to stick on it. Tools, uniform, training, parts and stock, will be supplied.
With the cycling increasing in popularity week on week, and bike sales up year on year, he sees a great future for the roving mechanics, especially with customers who have bodged the assembly of cheap bikes bought from supermarkets!
"We want to ensure that across the country when Bikefixers arrive at a customers home we consistently deliver a great level of service and we believe that franchise owners, given their dedication and commitment are the best way of ensuring this happens," says Toher.
For further information call Jerry on 07710 034037 or 01564 774472
Thank you for reading 10 articles this month* Join now for unlimited access
Enjoy your first month for just £1 / $1 / €1
*Read 5 free articles per month without a subscription
Join now for unlimited access
Try first month for just £1 / $1 / €1
Keith Bingham joined the Cycling Weekly team in the summer of 1971, and retired in 2011. During his time, he covered numerous Tours de France, Milk Races and everything in-between. He was well known for his long-running 'Bikewatch' column, and played a pivotal role in fighting for the future of once at-threat cycling venues such as Hog Hill and Herne Hill Velodrome.