Local bike shops report record sales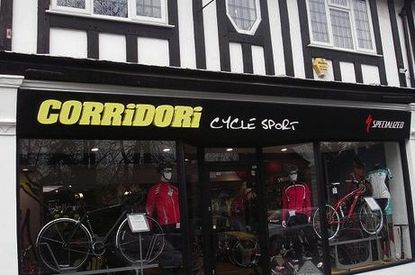 The traditional local bike shop is alive and kicking this winter, bucking the trend of declining high street sales amidst the onslaught of online competition and economic austerity.
Many bike shops have recorded equal or better sales over the festive period compared to previous years, despite reports this week highlighting tough trading conditions for many high street retailers in the run up to Christmas and in the post-Christmas sales. Figures from accountancy firm BDO showed a 2.2 per cent drop in general high street retail in December 2013 compared to 2012.
"We're running about 20 per cent up on last year, during the week in between Christmas and New Year," reported Toby Dalton at Wheelbase Cycles in Cumbria. "We weren't holding a sale either, we were just doing normal trade. So that's been good."
"It's been really quite busy; we're positive about it," added Lewis Tulip, managing director at Beeline Bicycles in Oxford.
Mild temperatures have helped keep bike sales afloat as cyclists have kept riding through the winter, with reported increases in sales of mountain and cyclo-cross bikes reflecting this. Children's bikes have also been a big seller - online and shop-based retailer Evans Cycles reported a 50 per cent increase year-on-year.
However, the local bike shop has remained resilient to tough economic times and cheaper online competition.
"There is a resurgence of the high street retailer," said Craig Surgery, marketing manager at Hargroves Cycles in Hampshire. "A lot of brands want to have their premium products touched, felt and sized up properly."
"I think [high street] retail is one area where the bike industry can survive," said Phil Corley, owner of Corley Cycles in Milton Keynes. "There are a lot of riders new to the sport and many of them will require good advice."
"I like the idea that the internet might backfire a bit," added Stephen Delaney, manager at Croydon's Geoffrey Butler Cycles. "After a while people might get fed up of shopping online; it's a mentality thing."
Local bike shops are also making money off the back of online sales as people buy parts online and then pay for their mechanics to fit them.
"We're having to change our attitude to business," said Joe Waugh of M.Steel Cycles in Gosforth. "There are an awful lot of people that buy stuff online and it works well, but there are also a lot who buy something that wants putting right."
This article was first published in the January 9 issue of Cycling Weekly. Read Cycling Weekly magazine on the day of release where ever you are in the world International digital edition, UK digital edition. And if you like us, rate us!
Thank you for reading 20 articles this month* Join now for unlimited access
Enjoy your first month for just £1 / $1 / €1
*Read 5 free articles per month without a subscription
Join now for unlimited access
Try first month for just £1 / $1 / €1