Martyn Irvine joins UnitedHealthcare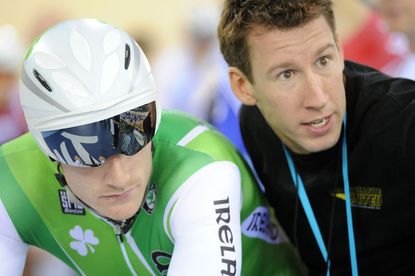 Irish Olympian Martyn Irvine has signed with the UnitedHealthcare Pro Continental team ahead of the 2013 season.
Irvine is one of eight signings announced including Lucas Euser, Alessandro Bazzana, Luke Keough, Aldo Ilesic, Kiel Reijnen, Danny Summerhill and John Murphy.
The eight plus "13 returning veterans" round out the outfit's stable.
General manager Mike Tamayo said Irvine is set to play an important role in sprints.
"Martyn is our little secret. He comes from a track racing background where he represented Ireland in the 2012 Olympics. After seeing his work ethic while training and his huge horsepower, adding Martyn to our sprint team was a no brainer," Tamayo said.
Irvine, who competed at the Glasgow Track World Cup over the weekend, is a seven-time Irish national track and road champion and is looking forward to placing more of an emphasis on the latter next season.
"I've committed a lot of time to the track in recent years and I'm so happy that this team has given me a chance to show what I'm capable of," Irvine said. "Needless to say, I'm looking forward to working hard for the team and helping it achieve its goals next year."
Irvine rode for the Giant Kenda team this year.
Thank you for reading 20 articles this month* Join now for unlimited access
Enjoy your first month for just £1 / $1 / €1
*Read 5 free articles per month without a subscription
Join now for unlimited access
Try first month for just £1 / $1 / €1