Max Sciandri to be employed as director for Italian national team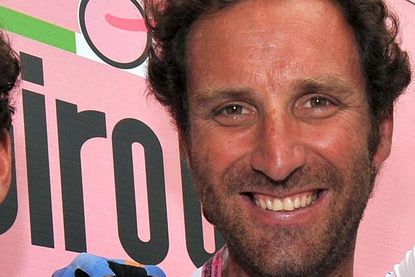 The Italian federation nominated Max Sciandri to steer the men's road team into a new era. According to La Gazzetta dello Sport, the federation will officially appoint him on March 20 to replace Paolo Bettini and allow him to keep his day job at BMC Racing.
Speaking with the Italian daily, federation president Renato Di Rocco said that Sciandri would respect his contract with BMC Racing and work as national DS for the month of September and part of November.
Current sports director Bettini will take on a new role in Italian cycling, becoming the technical manager who oversees all disciplines. He will help with Sciandri to select the nine-man Worlds team - this September racing on home soil in Florence. However, he will also work with track DS Marco Villa, Marino Amadori (under 23) and Rino De Candido (juniors) to sync programmes.
Di Rocco and Bettini agreed that Italy's cycling programme needs to be better rounded with the velodrome in the centre.
"I need [Bettini] to work more with the youngsters, to recall stories of his teams. When a rider talks to Paolo he needs to feel those emotions," Di Rocco told La Gazzetta dello Sport. "Bettini is needed with the juniors, who will go on to the pros... And that's where we need to create a new culture and encourage them towards multi-disciplines."
Bettini took on the sports director role in 2010 ahead of the Geelong World Championships in Australia. Franco Ballerini, who served from 2001, died earlier in the year in a rally car race.
It appeared the role would be short-lived. In that time, however, Bettini helped re-invent the squadra azzurra as a green team. In Valkenburg last year, the average at of the team was 27.4. Youngsters like Moreno Moser helped leader Vincenzo Nibali.
The change was brought on by a by a new rule, which prohibited cyclists in the national team who served a doping suspension of six months or more. The rule has somewhat been partly overturned, no longer in effect retroactively.
Sciandri helped create the Great Britain base in Quarrata, near Florence, where riders like Mark Cavendish and Geraint Thomas passed through. At the end of 2010, he joined BMC Racing where he works with riders like Adam Blythe and Taylor Phinney.
"Max is linked to a three-year contract with BMC, and he makes good money," Di Rocco said.
"BMC is thrilled he'll work with us. He'll earn little because we can't offer a lot. Even if I know that he would also do it for nothing."
Related links
Paolo Bettini starts to rebuild Italy's cycling programme
Thank you for reading 20 articles this month* Join now for unlimited access
Enjoy your first month for just £1 / $1 / €1
*Read 5 free articles per month without a subscription
Join now for unlimited access
Try first month for just £1 / $1 / €1