Missing cyclist's family in fresh appeal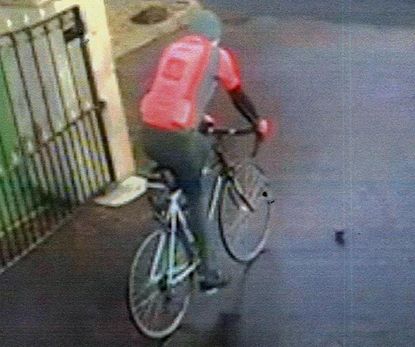 The family of missing cyclist Samuel Campbell have issued a fresh appeal for information on his whereabouts.
Campbell, 49, left his home in Kells, County Antrim for a bike ride on New Year's Day at around 1pm, but did not return home. His bike was found two days later on a beach at Glenarm, but there was no sign of Campbell. An extensive search followed on land and sea, but no further clues were uncovered.
Campbell was wearing black cycling tights, a dark grey woolly hat and a red and black top with the lettering TCG. He was on a white and black road bike.
Campbell's brother David and daughter Samantha held a press conference on Monday morning appealing for information about the incident.
"With this appeal we are trying to keep up the awareness that he is still missing and appealing that if anyone has any information no matter how small they think it is, please contact the police," said Samantha Campbell.
"And Daddy if you are listening to this please come home, you know how much you mean to all of us and we miss you so much."
Campbell's family also thanked the police and coastguard for their search efforts.
Anyone with any information on Samuel Campbell's whereabouts can contact Ballymena CID on 0845 600 8000.
Samuel Campbell
Related links
Hunt continues for missing cyclist in Northern Ireland
Police still searching for missing cyclist in Northern Ireland
Thank you for reading 10 articles this month* Join now for unlimited access
Enjoy your first month for just £1 / $1 / €1
*Read 5 free articles per month without a subscription
Join now for unlimited access
Try first month for just £1 / $1 / €1