Muddy Hell cyclo-cross event cancelled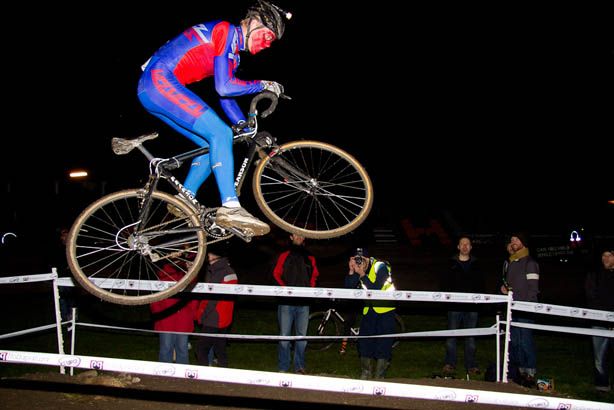 Knog Muddy Hell, the popular London cyclo-cross event, will not take place in 2013. Organiser Rollapaluza has had to pull the plug on this year's edition, scheduled for Saturday October 26, due lack of funding.
The event began in 2009 and combines nighttime racing, music, and Halloween-inspired fancy dress to create an exciting atmosphere at the Herne Hill velodrome. Despite growing in participation and attendance year-on-year, the funding options available this time around have not been sufficient to go ahead without compromising the standard set by previous editions.
Ben Smith, who has taken part in every edition of Muddy Hell since its inception, is disappointed at the loss of a genuinely unique event. He said: "It's a shame because there isn't another cyclo-cross event out there like it.
"The fancy dress, the jumps, the beer tents all contribute to a great atmosphere where even those who aren't into cycling can come along and have a good time."
Hopefully, though, this won't be the last we see of Muddy Hell as the organisers have vowed to get things back on track for next year: "We will seek to develop a winning funding model that will enable Rollapaluza to re-launch Muddy Hell as a bigger and better spectacle in 2014."