New sportive for Norfolk and ten pound entry for Great Manchester Cycle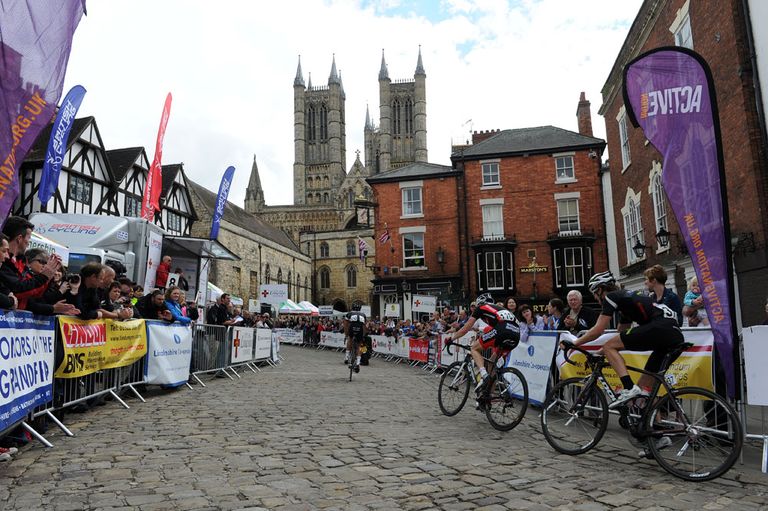 >>>Cycling Weekly's full 2012 cycle sportive calendar>>>
Great Manchester Cycle
The Daily Mirror has announced that they will be teaming up with the organisers of the Great Manchester Cycle in 2012. The closed road sportive held in Manchester will be based on a 13-mile closed road circuit with riders enjoying a 13, 26 or 52-mile ride. The new partnership is being celebrated with a new offer of £10 per entry instead of the old £28 price. The ride recently launched by Olympic Champion Rebecca Romero will happen on Monday June 4 setting off in waves from 8am. www.greatcycle.org
Etape Eryri
The latest sportive to hit Wales in 2012 has now been backed by team Sky Principal Dave Brailsford CBE. The organisers of the Snowdonia sportive have also announced last week that team Sky will be represented by professional riders Michael Barry and Chris Sutton. The ride that takes place on Sunday June 17 will incorporate three distances with the longest ride covering 103miles in North Wales. www.alwaysaimhighevents.com
Boudicca Sportive
Norfolk has been a little neglected regarding cylco sportives in recent years - but with the team behind the Lotus Cars Cycle Race League, which has been hugely popular over the last few years, a new sportive has formed. The Boudicca Sportive is to be held on June 10 in memory of Queen Boudicca and will host three routes. With many low traffic country roads the area is ideal for a sportive and can create a challenge with many sticky roads on the undulating course.
www.lotuscycleracing.org/boudicca-sportive
The Nutter Challenge
Entries are still up for grabs for the North West Sportive on Sunday April 29, which has been named the Nutter Challenge. The ride takes you through tough climbs of the Peaks Pendle and the Ribble Valley with a choice of three routes through the Lancaster lanes; 60, 100 or 160k. Visit www.northwestsportives.co.uk for more details or check twitter @NWSportives
Duva International 2-day Sportive
Registrations are still open for the two-day event held at the Duva Hotel in Port Pollenca. The sportive offers a full rolling road closure enabling you to enjoy the whole ride without a worry of traffic. Saturday, which is to be the longer 135km ride, takes in many of the mountains, including Soller and Puig Major, whilst on Sunday will be a slightly easier 95km along coastal roads before heading into Sineu to see the local Velodrome for a couple of laps. Entries are unlimited but the event isn't far away.
Cycling Weekly Sportive
Entries are still being taken for the CW sportive in association with the the Road cycling show help over Saturday April 21 to Sunday April 22. The Sandown Cyclone Sportive kicks off on Sunday April 22 from the show grounds of Sandown Park in Esher. The rider heads out into the Surrey lanes following many of the tough leg burning climbs including the North and South Downs.
The Lincoln Grand Prix Sportive
Make a weekend of it with the Lincoln Cycling Festival weekend. Get involved and not only watch the pro's take on the cobbled climb of Michaelgate, ride them yourself. The weekend kicks off on the Saturday May 12 with the first edition of the Lincoln Grand Prix Sportive, which will then be followed by the 56 Lincoln GP on the Sunday May 13. The sportive takes in either 150, 120 or 88km and will follow many of the quiet lanes Lincoln has to offer.
Keswick Sportive
Entries are open for the Keswick sportive held as part of the Keswick Mountain Festival over the weekend of May 19. Offering three challenging routes to choose from, all of which take in many Passes in the area. The 105km route takes in six passes with a total of 2200m of climbing, the 90km route will take in four and the 46km route will take in two with 549m of climbing that all take in Whinlatter and Newlands Passes.
Sunday April 22: Cycling Weekly Sandown Cyclone Sportive - Surrey
Sunday April 29: Brian Robinson Challenge Ride - Yorkshire
Sunday April 29: Wiggle Ups and Downs Sportive - Surrey
Sunday May 6: Forest of Dean Spring Classic Sportive - Monmouthshire