Newspapers issue joint manifesto calling for pro cycling reform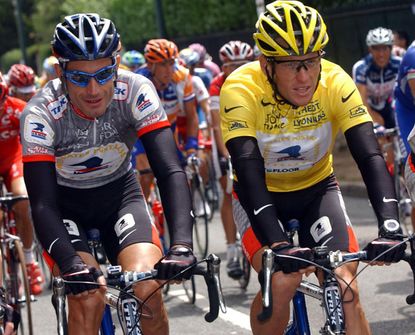 Newspapers from London to Italy printed a joint manifesto on Saturday calling for reforms in cycling. The Times of London, L'Equipe, La Gazzetta dello Sport, Het Nieuwsblad and Le Soir said they are "alarmed and deeply concerned by the grave situation facing this sport - and potentially all sports - in the aftermath of the Lance Armstrong affair."
They wrote that Armstrong affair highlighted how "deeply dysfunctional" cycling has become and the "impotence and complicity" of the Union Cycliste Internationale (UCI). They further expressed their concerns with the Padua investigation nearing its end and the Operación Puerto trials beginning in January.
They said it is "it is impossible to continue with the same structure, the same rules and the same leaders" and asked for the following, listing eight points:
The creation of an independent and neutral commission, under the responsibility of the World Anti-Doping Agency (WADA), to investigate the role of the UCI in the Armstrong affair and to report on any mistakes, abuses of power or complicity by the governing body.
Drug testing structures on all professional cycling events should, from now on, be instigated by WADA and administered by the national anti-doping agencies.
Penalties for doping offenses should become more severe; professional teams should not employ riders suspended for more than six months for a supplementary period of two years.
The universal acceptance among all teams that a rider implicated by a formal doping investigation is automatically withdrawn from competition, pending the outcome of that investigation.
The clear understanding of shared responsibility among all sponsors for the ethical health of cycling and for the credibility of the teams that carry their name.
The reform of the WorldTour of leading races, of its systems of points and the awarding of team licenses, which encourages a closed shop, lacking in transparency and accountability; we propose that team licences are awarded to sponsors and not to team managers.
The publication by the UCI of an annual report clarifying, in a transparent manner, all its activities and progress achieved each season.
The undertaking that all of the above will be in place before the start of the 2013 season in order to establish a new and more credible structure and new governance and regulations.
Dutch Federation demands UCI makes serious changes
The Dutch Federation wrote a letter to the Union Cycliste Internationale (UCI) on Thursday saying that it "must dare to act forcefully" given the recent doping scandal. It called for an independent investigation into all aspects of professional cycling.
The federation president, Marcel Wintels said that this "truth committee" should: 1) study cycling from 2007 onwards, exposing the system, how it works, and where it fails and succeeds; and 2) be given the task to make recommendations or take measures which can quickly contribute to cycling becoming cleaner.
Wintels echoed Greg LeMond's "now or never" comments yesterday. He said, "If we do not use this crisis, with all those involved, as an explicit opportunity to really clean up, we fear that the culture of doping and lying in cycling sport that is unfortunately so deeply rooted, may never go away. Now is not the time to come with more fundamental proposals or reforms."
He added the committee should be put in place by the UCI, International Olympic Committee (IOC) or the national federations. If it does not happen, Wintels said that the Dutch Federation would create a committee itself with as much of an international scope as possible, "because we believe this is necessary."
International Association of Professional Cycling teams (AIGCP) voted in a meeting Tuesday for an independent review of the anti-doping programme. Its president and Garmin-Sharp General Manager, Jonathan Vaughters said on Wednesday: "It needs to be looked at objectively from outside the sport to determine what's gone right, what's gone wrong, and to decide what actions would be correct."
The Association of Professional Cyclists (CPA) backed the AIGCP. The UCI called an emergency Management Committee meeting on Friday amid the Armstrong scandal. It agreed to an independent commission and said its task would be defined, but one point would be to look into allegations of corruption.
Sørensen questioned over past
After Bobby Julich and Matt White, Rolf Sørensen faces tough questions by his employer TV2. The Danish Tour of Flanders and Liège-Bastogne-Liège winner was called in by TV2 a few days ago, according to its website tv2sport.dk.
The retired cyclist commentates for TV2 during the Tour de France. Of Denmark's major stars from the 1990s - including Bjarne Riis, Brian Holm and Jesper Skibby - Sørensen is the only one to deny doping.
"I will say as I always have, that I'm proud of my career and that I have nothing to burden them with. I have nothing further to say," Sørensen said. "Then it's up to them to make their decisions according to what they believe."
Van Garderen extends BMC Racing contract
Team BMC Racing announced yesterday that it agreed with Tejay van Garderen to extend his contract. The American won the white jersey of best young rider at this year's Tour de France and placed fifth overall.
Van Garderen said, "It definitely makes me able to focus on what's important, now that I know I'm secure for a few more years."
He placed second in the Tour of Colorado, fourth in the Tour of California and fifth in Paris-Nice this year. "But one goal I didn't reach was to win the general classification at a stage race, but I did come close a couple times. And my fifth place at the Tour de France was definitely the highlight of my year."
The team did not specify the length of his contract. Mauro Santambrogio leaves the team to ride for Vini Fantini-Selle Italia.
Rabobank continues with Vanmarcke
Omloop Het Nieuwsblad winner, Sep Vanmarcke announced he will leave Garmin-Sharp for team Rabobank.
Last week, Rabobank said it would pull its sponsorship after 17 years in the sport, but continue to fund the team through 2013 as it searches for a new backer. The team, with Vanmarcke, will race as "White Label."
Related links
Sean Yates retires from Team Sky
Thank you for reading 20 articles this month* Join now for unlimited access
Enjoy your first month for just £1 / $1 / €1
*Read 5 free articles per month without a subscription
Join now for unlimited access
Try first month for just £1 / $1 / €1