Obree launches training manual with Scotland book signing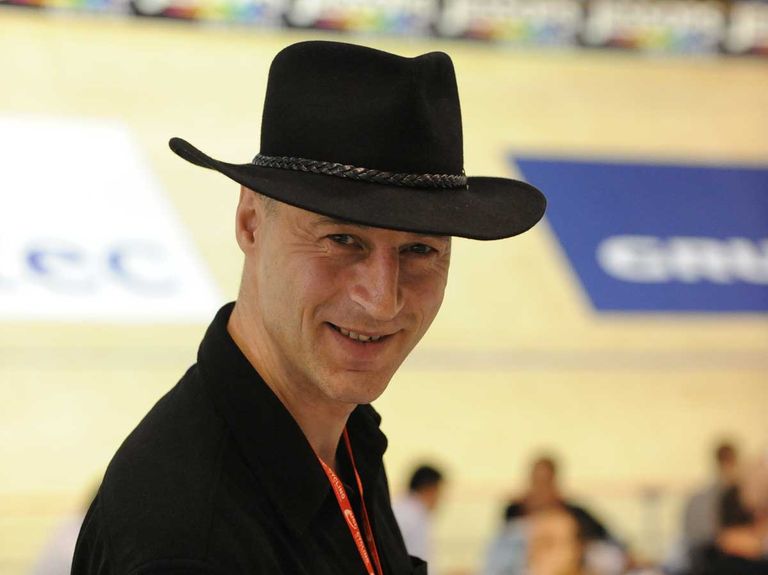 Graeme Obree will launch his long-awaited training manual for cyclists on Saturday, with a trio of book signings in his native Scotland.
The former Hour record holder and individual pursuit world champion will be at the Tri Centre in Edinburgh from 12.30pm on Saturday, December 17, for the official launch signing of his manual, simply titled The Obree Way: A Training Guide for Cyclists.
The Flying Scotsman will then appear at Alpine Bikes, Edinburgh, from 2.30pm. On Sunday, he's at Alpine Bikes in Glasgow from 1pm.
Further book signings around the rest of the UK may follow in the New Year.
The Obree Way is a distilled version of Obree's wisdom on how to improve your cycling, and is being billed as 'ideal for those new or returning to the sport'. However, we seriously doubt that there will be many long-term cyclists who also wouldn't want to read it from cover to cover.
The book takes a holistic approach to bike riding in that it deals with the mind, body and bicycle. Rather than being written in distinct chapters, it has a novel's flowing style and Obree has set out to keep it as jargon-free as possible.
Obree's cycling achievements are the stuff of legend. Using only equipment that he had to hand, and with personally researched improvements on bicycle design, Obree set the cycling world alight when he sensationally set a new world Hour record in 1993.
Obree went on to re-claim the Hour record from Chris Boardman in 1994. He claimed the world championship individual pursuit title in 1993 and 1995.
Obree's autobiography, The Flying Scotsman, was later turned into a successful film of the same name.
The Obree Way: A Training Guide for Cyclists will be available via Obree's website priced £30.
Related links
Faithful to Old Faithful: Obree's bike recreated
External link