New automatic shifting system could completely transform the way you ride
ProShift automatically changes gear to make sure you're at the best possible cadence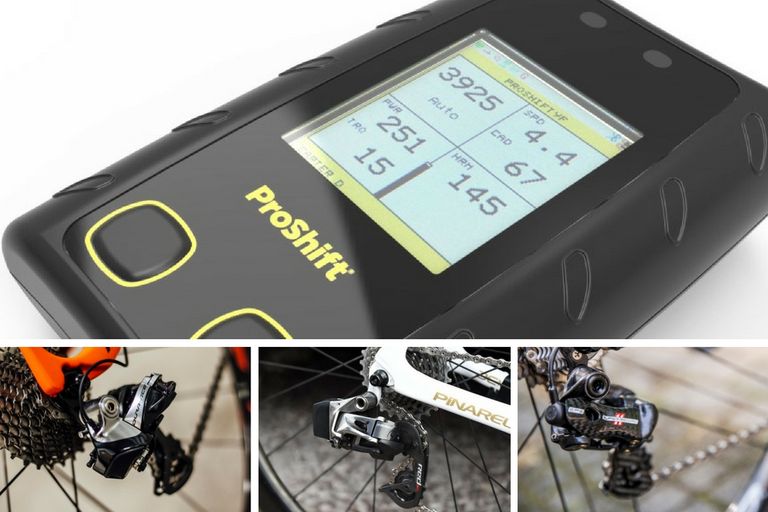 If you've ever found yourself inconvenienced by having to continuously change gear when riding on rolling terrain, then ProShift could put an end to your woes with its automatic shifting system that changes gear on its own to make sure that you're always riding at optimum cadence.
The system, which we first saw as a prototype last year, is compatible with the Shimano Di2, SRAM eTap, and Campagnolo EPS electronic groupsets, with shifting controlled by a head unit that is connected to the groupset. This head unit then takes your riding data (speed, cadence, heart rate and wattage) to determine your optimum cadence, and then shifts into the appropriate gear.
>>> Firmware update brings automatic shifting to Shimano groupset
Not only does this mean that you don't have to think about changing gears, but Baron Controls, the company behind ProShift, says that it could help with your training, adjusting your gear selection to make sure that you always stay at the correct power if you're doing structured intervals.
The system knows when to shift using its own "proprietary algorithms", although there is always the option to override the automatic shifting for 20 seconds if you want to change gear on your own accord. ProShift can also be tweaked for your own needs and desires by creating user profiles.
>>> Shimano: we've tested wireless shifting but there's no demand for it
ProShift is available to pre-order through the company's website from $799 (approx. £650) with the price varying a little depending on the setup your choose (road, time trial, mountain bike etc.) and the groupset that you want to connect it to.