23,000 police to guard riders and fans at the 2016 Tour de France
French elite forces will be following the Tour de France for the first time this year to counter the potential threat of terrorism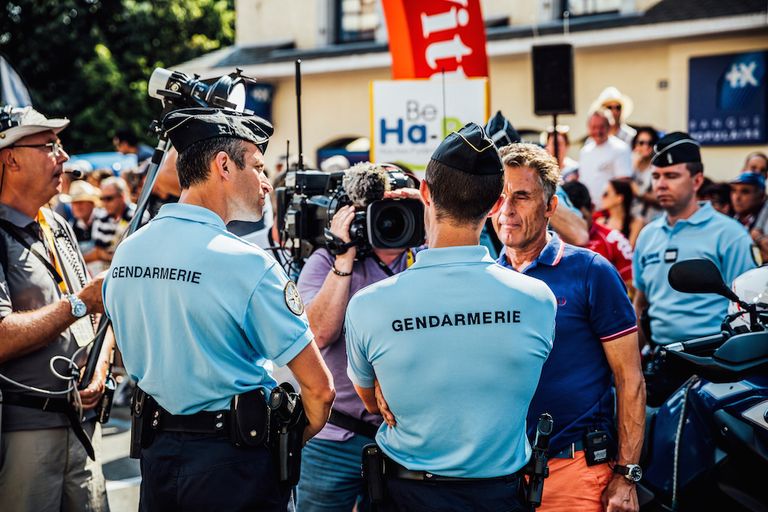 (Image credit: chris catchpole)
In order to keep fans and riders safe at the Tour de France this summer, the French authorities have drafted in 23,000 police officers, including elite forces.
Units from the National Gendamerie Intervention Group (GIGN) will monitor the race for the first time as the threat from terrorism in the country remains high.
The authorities extended the state of emergency, in place since the Paris bombings in November, until the end of July to cover the Tour and the Euro 2016 football championships.
"It's our collective responsibility to ensure the safety of the spectators of the Tour de France," interior minister Bernard Cazeneuve said.
The essential guide to the 2016 Tour de France
According to media reports from France, 23,000 officers will monitor the race, with extra helicopters, motorbikes and military police on foot patrols.
The GIGN are experts in counter-terrorism, hostage rescue and the protection of government officials, so those attending the race should feel in slightly safer hands.
There are concerns that terrorists could target a cycling race like the Tour de France, with crowds lining the entire route free of charge, making it hard to ensure everybody's safety.