Jacob Tipper's winning spree
22-year-old KTM rider Jacob Tipper wins four races in four days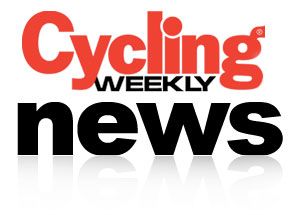 Words: Chris Marshall-Bell
You may have viewed your recent bank holiday weekend as a good one – but Jacob Tipper had an even better one.
Representing KTM road-and-trail as a sole rider, he won four races in as many days, and didn't even plan to contest the sprint that eventuated in his fourth win.
Tipper's success began last Thursday when he was victorious in an hour-long criterium staged at Milton Keynes Bowl.
That venue was also the setting for the university student's second win when he won the crit race on day one of the three-day Corley Cycles Tour of Milton Keynes.
He missed the break in day two's morning stage but he made amends by helping the Corley Composite team win the team time trial to ensure a hat-trick of first place finishes.
His triumphant weekend was capped off by outsprinting the bunch in the final 85-mile stage, despite initially planning to assist composite team-mate Will Goulbourne.
As it transpired Goulbourne was boxed in and Tipper seized his chance at the uphill finish.
The 22-year-old, in preparation for this month's Holland-based Royal Smilde Olympia's Tour, was modest but delighted with his weekend's results. He said: "I'm really pleased with my weekend, including the team time trial that the Corley Composite team won.
"I accept they may not be the biggest races in the UK but four (wins) in four days, that's great, I'm really chuffed."
Tipper spoke about the spontaneous nature of his fourth win, adding: "Normally a long uphill sprint like that would be great for me but after the work I'd been doing I thought 'no way'.
"I kept looking for Will but I think he got boxed in.
"When the kick started I didn't want to go too early with it being an uphill finish and I just seemed to have the legs when everyone else started tiring."
British road race round-up (May 3-4): News and results from around the UK