Giro d'Italia issues 'clarification' over 'West Jerusalem' after Israelis threaten to pull out of start
References to "West Jerusalem" reflected geography not politics, says RCS Sport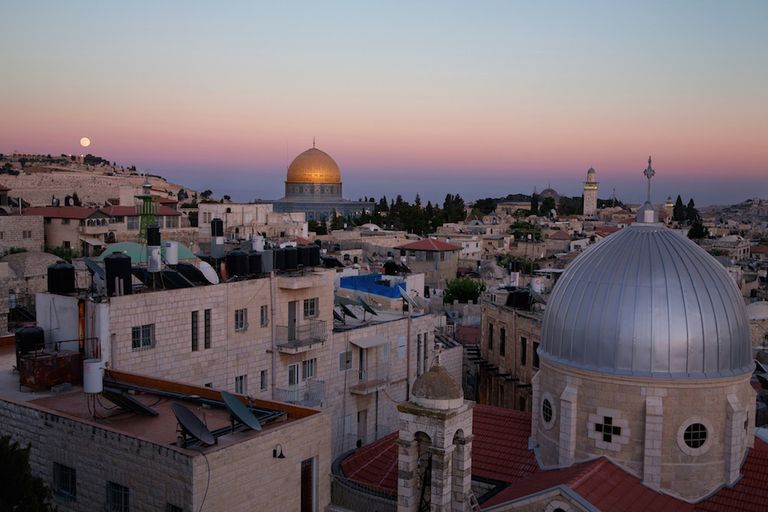 Organisers of the Giro d'Italia have issued a "clarification" over the use of the term "West Jerusalem" in race literature after Israeli officials threatened to withdraw their support for the race.
At the presentation of the Giro d'Italia 2018 route on Wednesday, organisers RCS Sport said that the opening stage of the 2018 race would take place in "West Jerusalem" rather than "Jerusalem", a choice of language that angered Israeli officials.
"In the event that the publication on the site defining the starting point of the competition as 'West Jerusalem' is not changed, the government of Israel will not be involved in the event," read a joint statement from sports minister Miri Regev and tourism minister Yariv Levin, as reported by Reuters.
"In Jerusalem, the capital of Israel, there is no East and West. There is only one united Jerusalem. The publication violates the agreement made with the Israeli government."
>>> Human rights groups call for Giro d'Italia Israel start to be cancelled
RCS Sport has now replaced references to West Jerusalem with Jerusalem on its website and route maps, issuing a statement saying that the choice of phrase had been a reflection of the geography of the city, rather than the political situation.
"RCS Sport would like to clarify that the start of the Giro d'Italia 2018 will take place from the city of Jerusalem," the statement read.
"During the presentation of the 2018 race course, technical material containing the wording 'West Jerusalem'" was used, due to the fact that the race will take place logistically in that area of the city.
"That particular wording, devoid of any political value, has been removed from any material related to the Giro d'Italia."
>>> Giro d'Italia staying out of Jerusalem's Old City to avoid 'risky narrow roads' rather than political controversy
The wording is a matter of controversy as Israel considers Jerusalem to be its capital city, and that the whole of the city is under Israeli jurisdiction.
However the United Nations regards Israel's control of the eastern part of the city, which it conquered in the 1967 Six-Day War and subsequently annexed, as illegal.
Israel is thought to have paid around €10m to RCS Sport for the privilege of hosting the opening three stages of the 2018 race, which is due to start on May 4.