Marianne Vos misses Tour of Flanders for a fourth year as a health precaution
The former winner is trying to avoid succumbing to health issues she suffered throughout 2015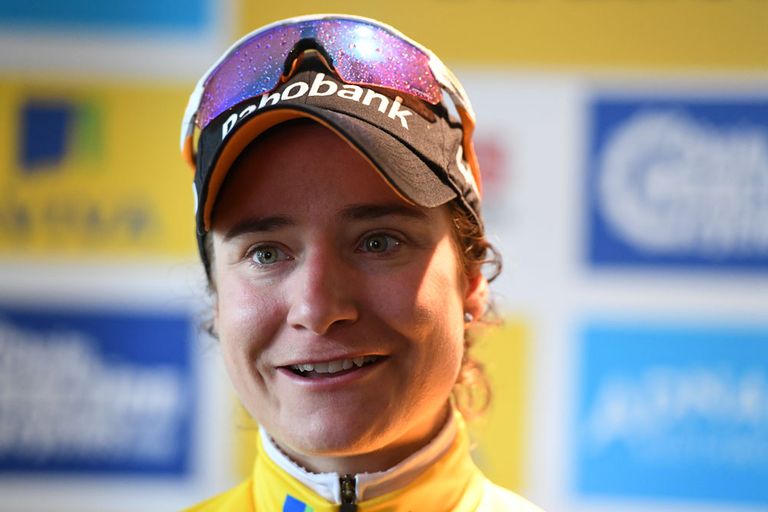 (Image credit: Andy Jones)
As the women's peloton rolled out of Oudenaarde for the Tour of Flanders on Sunday morning there was one notable absence.
>>> Tour of Flanders 2017 LIVE!
Marianne Vos missed the race as a precaution, in the hope she will not succumb to heath issues which have blighted previous seasons.
Vos has not made an appearance at the Belgian Classic since she won it in 2013, missing the 2014 race after a full cyclocross season which saw her win a seventh rainbow jersey in the discipline.
She missed the entire 2015 road season to illness, injury and fatigue, and opted against participation last year as the race came to easy in her rehabilitation.
The three time road world champion returned to competition last spring, however, though she bagged nine road wins, she did not but did not enjoy the dominance she experienced earlier this decade.
Over the winter she raced a reduced, but highly successful cyclocross season, though she was unable to regain her world crown in Luxembourg in January.
The Dutchwoman's seventh place at the Ronde van Drenthe last month was the best of her three road race starts this season. She has not raced since finishing 29th at the Trofeo Binda - a race she has won on three occasions - two weeks ago.
"When you do an intense period of cyclocross you also have to be aware that you need a rest," Team WM3 Energie team manager, Eric van den Boom told Cycling Weekly.
"We decided after the cyclocross season, which took a lot of energy from her, to build up more easily and prepare more with some training blocks and be ready for the April and May period, especially the Ardennes week."
Van den Boom denied that Vos's lack of competition was the result of a recurrence of her health problems, explaining it was purely a precautionary measure.
"We need to be secure, with good solid planning, that is important, especially if we go back one year when she was starting from zero. It is not good that you forget there is history."
After all her years dominating the top races in women's racing, when Vos returned last year she appeared to have lost some of the climbing ability which brought her three Giro Rosa victories as well as other wins on hilly courses.
Indeed, she did not race the 2016 Giro, instead opting for the less challenging Thüringen Rundfhart, where she finished fifth on general classification, despite taking three stages.
"Yes, but not always and everywhere," van den Boom said when asked if Vos wold ever regain her dominance. "There's no rider doing that, rest is normal and is the modern way of planning."We need to be careful because we want to be successful."