Andy Tennant 'devastated' at missing out on Rio team pursuit squad
Tennant says he won't be "throwing his toys out of the pram" after missing selection for a second successive Olympic Games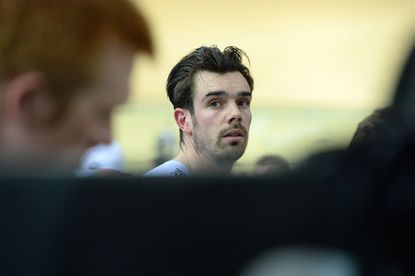 Andy Tennant says he is "devastated" to miss out on the GB team pursuit squad for a second successive Olympic Games, after only being picked as first reserve for the upcoming Rio Games.
>>> Rio 2016: Event info, timings, routes and selections
The 29-year-old was also made to watch from the sidelines in his home games at London 2012 as GB won gold in the team pursuit, but says he's "not going to kick and scream and complain about the injustice" because of missing out once again.
Dani King earlier this week complained about missing out on selection in the women's road race squad, questioning how it was fair British Cycling had chosen the recently returned Emma Pooley over her.
Tennant added on his non-selection:"I know there has been a lot of controversy swirling around British Cycling this year but I'm not going to add to it!
"I'm also not going to throw my toys out of the pram and quit track racing even if this is two massive kicks to the gut in successive Olympics."
Watch: A guide to the team pursuit
Bradley Wiggins, Owain Doull, Ed Clancy and Steven Burke were chosen as the lead team pursuit riders for Rio, while Mark Cavendish fills the fifth and final spot in the endurance team, but is only likely to compete on the omnium competition.
"I'm obviously devastated that four years hard work has ended like this," said Tennant, who won a world championship title in 2012 for the team pursuit.
"It goes without saying that I will be cheering on the lads all the way to what I sincerely hope will be a gold medal in Rio in August."
"I need to take stock after the dust has settled and decide what I want to do with my cycling career over the next four years but there will be no knee jerk reaction from me after not being selected."
"My failure to win selection has caused me a lot of disappointment but I think I can hold my head up high and say, genuinely, that I gave it my best shot."
Thank you for reading 5 articles this month* Join now for unlimited access
Enjoy your first month for just £1 / $1 / €1
*Read 5 free articles per month without a subscription
Join now for unlimited access
Try first month for just £1 / $1 / €1