Olympics road race: Not in our Box Hill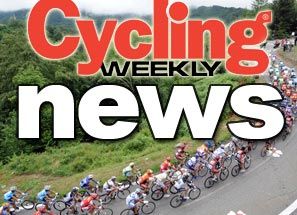 National Trust members are concerned that the natural habitat of Box Hill in Surrey will be at risk, should the beauty spot be included on the route of the 2012 Olympic Games road races.
They fear thousands of spectators trampling across the hillsides, home to a dozen species of orchid and 400 species of other flowering plants. It is also a habitat for 40 of the 58 species of British butterflies.
As revealed in CW earlier this year, a loop from central London through Surrey is understood to be the choice of the Games organisers.
This includes the 3.5km climb of the zig-zag road to the 200-metre summit of Box Hill, near Dorking.
Box Hill is situated on the great chalk ridge of the North Downs. It has been popular with Londoners since the expansion of the railways made it an accessible location in the mid-1800s. It offers splendid views across the Mole Valley and the Surrey Weald.
A refreshment kiosk and National Trust shop at the summit of Box Hill are kept busy, especially during the summer months.
The Zig Zag, together with the less steep but longer climb of Little Switzerland to Headley village, form a challenging, scenic eight-mile circuit.
Box Hill has always been a big draw for cyclists from all over the South-East. In addition, the many bridle paths threading up and down the valleys are popular with mountain bike riders.
However, the Zig Zag is a moderate climb by elite cycling standards and barely disturbed the passage of the Tour of Britain when it came this way in 1998. This has led to speculation that more than one ascent will be required if it is to offer any sort of challenge worthy of the Olympic Games.
And for the road to be truly worthy - it's full of potholes near the top - it will need resurfacing.
Related links
2012 Olympics road race route
Thank you for reading 20 articles this month* Join now for unlimited access
Enjoy your first month for just £1 / $1 / €1
*Read 5 free articles per month without a subscription
Join now for unlimited access
Try first month for just £1 / $1 / €1