Olympics to disrupt racing at Hog Hill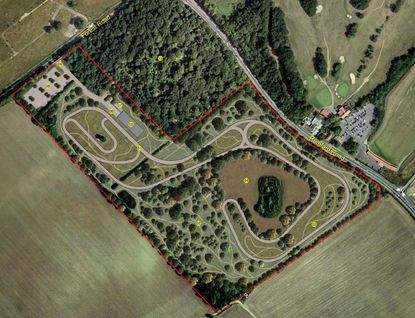 Racing at Hog Hill will be severely disrupted during next summer after London 2012 organisers LOCOG secured use of the site throughout the games.
It was confirmed last week that the facility will be used as a training venue for athletes until 3pm from July 13 to August 15 and then again during the Paralympics (August 20 to September 10).
Initially, LOCOG had requested exclusive use of the site for an eight-week period from July 16.
Michael Humphreys, chair of the Eastway Users' Group, criticised the news, saying: "The Eastway Users' Group went to great efforts to secure our relocation, which resulted in the excellent facility at Hog Hill being built.
"But this has turned out to be a double edged sword, because the Olympic organisers want to use it throughout the games.
"The disruption comes during the school holidays and it will interrupt the regular on and off-road race series events held there."
In particular, Humphreys pointed out that organisers of the popular Beastway MTB series will struggle to get the facility for their races during the disruption.
LOCOG's original planning application requested exclusive use for eight weeks
Related links


Cavendish joins fans for Hog Hill ride
Mayor Boris to open Hog Hill
Hog Hill: Broken promises and dreams of Olympic hopefuls
Hog Hill ready for racing
Thank you for reading 20 articles this month* Join now for unlimited access
Enjoy your first month for just £1 / $1 / €1
*Read 5 free articles per month without a subscription
Join now for unlimited access
Try first month for just £1 / $1 / €1