Riders warm up for next weekend's National 10 time trial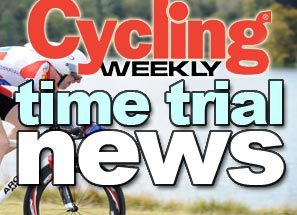 Most of the top contenders for next weekend's National 10-Mile Championship recorded strong performances as they finalised their preparations for the title race in Norfolk on Saturday.
Reigning champion Michael Hutchinson (In Gear-Quickvit) clocked 19-32 to win the Peterborough CC 10 by more than three minutes on Saturday.
Hutchinson won last year's national title race by 19 seconds, and the man he beat into second spot, Matt Bottrill, also recorded a good performance this weekend.
The Drag2Zero.com rider won the Melton Olympic 10 with a time of 19-27, over a minute quicker than his nearest rival in a strong field for the event at Six Hill, Leicestershire.
Other riders going under the 20-minute mark included Nick English (AW Cycles) with 19-54 in the Sri Chinmoy CT 10 on the Witney bypass in Oxfordshire.
He was just nine seconds faster than veteran Pete Tadros (In Gear-Quickvit), while Justyn Cannon (RAF CA) took third with 20-22.
Veteran Jon Simpkins (Drag2zero.com) took a good victory in the Beacon RCC 10 Janet Kelly event at Salford Priors, Warwickshire, on Saturday. His time of 20-15 was 22 seconds quicker than his nearest rival.
In round four of the RTTC National Time Trial Series staged around Bassenthwaite Lake in Cumbria, victory in the men's 31-mile race went to Mark Holton (Drag2zero.com) with Bottrill choosing not to ride, Holton having clocked 1-06-23.
Rebecca Rimmington (Trainsharp RT) was the fastest female, covering their 15-mile one-lap course in 37-12.
Over longer distances, Rob Scott (Plymouth Corinthian CC) clocked 36-26 to win the St Budeaux CC sporting 16 in Cornwall on Sunday - but second spot went to the impressive Wendy Houvenaghel (Bike Chain Ricci) who was just 38 seconds slower.
Despite a low turnout there were some good performances in the Wessex 50-mile event at Lytchett Minster in Dorset.
More than a third of the finishers came home inside the two-hour mark, and race winner Jon Wynn (Northovers VT) beat the old course record by more than two minutes with his time of 1-47-44, which gave him victory by five and a half minutes.
Over 25 miles, Charles Taylor (South Pennine RC) clocked exactly 51 minutes to win the Stone Wheelers event at Blythe Bridge, Derbyshire, 1-29 quicker than Mark Turnbull (Leigh Premier RC) in second spot.
And in Cambridgeshire, CC Luton's Ashley Cox won the North Road CC 25 with 53-40, almost three minutes quicker than anyone else.