Andy Schleck 4/5 favourite to win 2011 Tour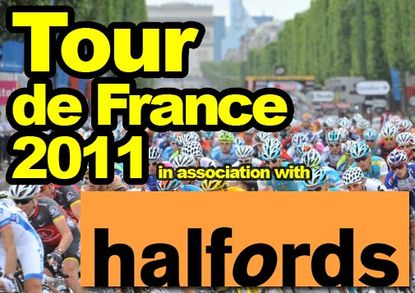 Alberto Contador is yesterday's man and was omitted from William Hill's list of favourites to win the 2011 Tour de France when the route was announced today.
Luxembourg's Andy Schleck is the 'red hot favourite' on 4/5, without Contador, whom Hills have sidelined following the positive test for clenbuterol during the 2010 Tour.
"Contador is trying to clear his name, but as far as formulating a market goes, he cannot currently be included in the betting and so Andy Schleck is the red-hot favourite," said Hill's spokesman Joe Crilly.
Should he clear his name and ride, then Spain's Contador will once again be in the reckoning. When, and until then, this is how Hills have priced the main riders.
Andy's brother Frank, out last year after a crash, is second favourite on 8/1, with Russian Denis Menchov and Italian Vincenzo Nibali both priced at 10/1. British hope Bradley Wiggins, fourth in 2009, who slipped to 24th this year, shares 40/1 with a host of other names.
Outright (without Alberto Contador): 4/5 Andy Schleck; 8/1 Frank Schleck; 10/1 Denis Menchov; 10/1 Vincenzo Nibali; 16/1 Ivan Basso; 18/1 Riccardo Ricco; 18/1 Samuel Sanchez; 18/1 Cadel Evans; 33/1 Robert Gensink; 33/1 Jani Brajkovic; 40/1 Bradley Wiggins; 40/1 Roman Kreuziger; 40/1 Jurgen Van Den Broeck; 40/1 Alexander Vinokourov; 50/1 Joaquin Rodriguez; 50/1 Christian Vandevelde; 50/1 Peter Veltis.
Related links
Tour de France 2011 route announced
Cavendish challenging for up to eight stages in 2011 Tour
Two Etapes in 2011
The mountains of the 2011 Tour de France
Thank you for reading 10 articles this month* Join now for unlimited access
Enjoy your first month for just £1 / $1 / €1
*Read 5 free articles per month without a subscription
Join now for unlimited access
Try first month for just £1 / $1 / €1
Keith Bingham joined the Cycling Weekly team in the summer of 1971, and retired in 2011. During his time, he covered numerous Tours de France, Milk Races and everything in-between. He was well known for his long-running 'Bikewatch' column, and played a pivotal role in fighting for the future of once at-threat cycling venues such as Hog Hill and Herne Hill Velodrome.