Revolution track series set to expand into Europe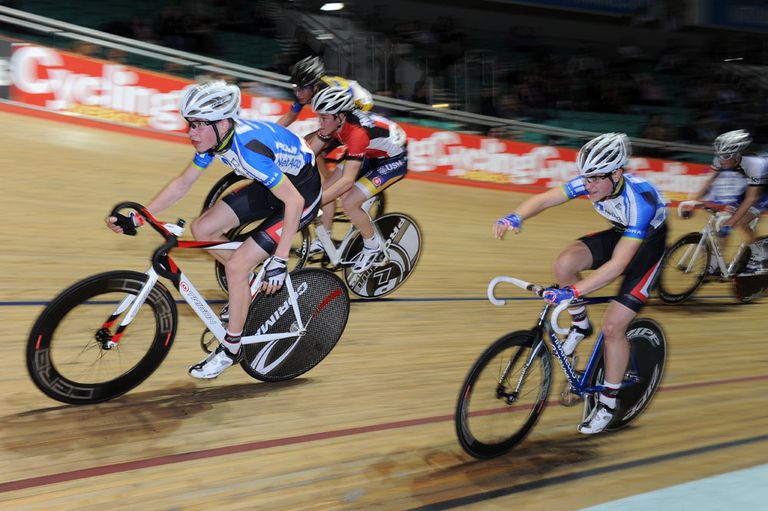 The Revolution series look set to expand into Europe as it seeks to benefit from the UCI's new structure for top-level track competition.
Under the revised framework, which comes into play for the 2013-2014 racing season, riders will need to qualify to compete in World Cup rounds and the World Championships by scoring points in other international events.
The Revolution series will be among the highest-ranked fixtures on the calendar, which should ensure it continues to attract big-name riders.
Furthermore, given that some European countries do not currently have a high-profile track meeting, the long-standing British series is well placed to branch out onto the continent.
"We've been thinking about expanding for a while," said James Pope, managing director of series organiser Face Partnership. "Our plans are in their early stages, and nothing will come to fruition until the 2014-15 season, but we're being proactive, we're getting out there and finding out the thinking and finding out the potential for collaboration."
Pope recently visited the Apeldoorn Velodrome in the Netherlands, which hosted the 2011 World Championships, as he scopes out potential venues to take the series to.
"We wouldn't be arrogant enough to think we could just go across the channel and run an event ourselves. The approach we're taking is establishing a partnership with a venue or commercial organisation and tap into their local knowledge, contacts and resources," he said.
Next winter's Revolution will be played out solely in Britain's velodromes, and Pope confirmed the series is scheduled to take place in Manchester (October 26 and January 4) and Glasgow (November 30) before finishing with its first ever round in London's Olympic Velodrome on January 25.
"The plan is to go to London. We've still got a little work to do to finalise that but that is the aim," he added.