RideLondon Grand Prix start list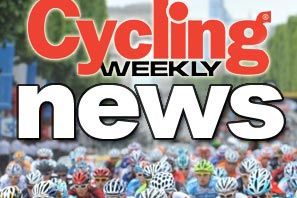 The cream of British women's cycling will take part in the inaugural Prudential RideLondon Grand Prix on Saturday, August 3.
The riders will tackle a circuit of St James's Park, starting and finishing on The Mall in front of Buckingham Palace. Start time will be 5pm.
Prudential RideLondon Grand Prix 2013: Start list
Elinor Barker (Wiggle Honda)
Hannah Barnes (MG-Maxifuel Pro Cycling)
Emily Barnes (Team Mulebar Girl - Sigma Sport)
Rohan Battison (MG-Maxifuel Pro Cycling)
Bryony Board (Glendene CC)
Karla Boddy (MG-Maxifuel Pro Cycling)
Lydia Boylan
Melissa Brand (MG-Maxifuel Pro Cycling)
Charmaine Brown (Pearson Cycling Club)
Vittoria Bussi (Zappi's Ladies Team)
Rebecca Carter (Goscomb - BSR)
Anna Christian (Scott Contessa Epic)
Beth Coley (VC Norwich)
Clemence Copie (Team Mulebar Girl - Sigma Sport)
Tracy Corbett (London Dynamo)
Rachael Cottier (London Phoenix CC)
Natalie Creswick (Team Mulebar Girl - Sigma Sport)
Abigail Dentus (Team De Ver)
Hayley Edwards (MG-Maxifuel Pro Cycling)
Nikki Engelbach (Les Filles Racing Team)
Sophie Faulkner (Solihull CC)
Maxine Filby (Xcracer.com/Sponser Sport Food)
Tracey Fletcher (Team CTC)
Michelle Forster (London Phoenix CC)
Clare Gillott (Elitecycling)
Amy Gornall (Scott Contessa Epic)
Emma Grant (Matrix Fitness Racing Academy)
Laura Greenhalgh (Twickenham CC)
Tanya Griffiths (Ipswich BC)
Sunguen Gu (Orica-AIS)
Loes Gunnewijk (Orica-AIS)
Corrine Hall (Matrix Fitness Racing Academy)
Kate Hewett (Les Filles Racing Team)
Catherine Hills (WyndyMilla)
Ella Hopkins (Breast Cancer Care Cycling Team)
Erica Howe (VC Norwich)
Charline Joiner (MG-Maxifuel Pro Cycling)
Nicola Juniper (Les Filles Racing Team)
Danielle King (Wiggle Honda)
Wiesia Kuczaj (Team Mulebar Girl - Sigma Sport)
Bella Leach (London Phoenix CC)
Melissa Lowther (Matrix Fitness Racing Academy)
Mhairi Mackenzie (London Phoenix CC)
Jessie Maclean (Orica-AIS)
Louise Mahe (Team Mulebar Girl - Sigma Sport)
Louise Marsden (VC Norwich)
Cassie McGoldrick (Wyndy Milla)
Jane McInnes (London Dynamo)
Lili McLean (Andover Whls)
Jo Munden (Pedal Heaven RT)
Nicole Oh (Les Filles Racing Team)
Tamina Oliver (Team CTC)
Harriet Owen (Matrix Fitness Racing Academy)
Hannah Payton (Team CTC)
Rachel Przybylski (WyndyMilla)
Helen Ralston (Les Filles Racing Team)
Claire Richardson (London Dynamo)
Amy Roberts (Wiggle Honda)
Joanna Rowsell (Wiggle Honda)
Alexie Shaw (Les Filles Racing Team)
Jennifer Smart (VC Norwich)
Sally Smith (PMR@Toachim House)
Nicola Soden (Champion System/Maxgear/Base)
Amanda Spratt (Orica-AIS)
Jessica Stoddart
Victoria Strila (Medway VC)
Joanna Tindley (Matrix Fitness Racing Academy)
Emma Towers (Twickenham CC)
Laura Trott (Wiggle Honda)
Hannah Walker (Matrix Fitness Racing Academy)
Jessie Walker (Matrix Fitness Racing Academy)
Victoria Williams (Royal Air Force CC)
Astrid Wingler (Team CTC)
Helen Wyman (Kona/ FSA Factory Team)
Rachael Yates (London Phoenix CC)
Related links
RideLondon Classic to be shown live on BBC TV
Sagan to start RideLondon-Surrey race
Prudential RideLondon-Surrey Classic provisional start list
Thank you for reading 5 articles this month* Join now for unlimited access
Enjoy your first month for just £1 / $1 / €1
*Read 5 free articles per month without a subscription
Join now for unlimited access
Try first month for just £1 / $1 / €1